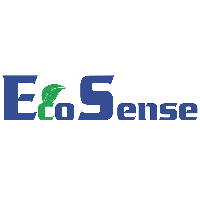 Receptionist
Employment term: Permanent
Category: Healthcare/Pharmaceutical
Job type: Full time
Location: Yerevan
Job description:
«ԷԿՈՍԵՆՍ» ախտորոշման կենտրոնն իր պրոֆեսիոնալ թիմը համալրելու նպատակով փնտրում է փորձառու ընդունարանի աշխատողի
/en/receptionist-465
Job responsibilities
Հաճախորդների պատշաճ սպասարկում
Իրականացվող հետազոտությունների և մատուցվող բժշկական օգնության և սպասարկման վերաբերյալ հստակ և ճշգրիտ տեղեկատվության տրամադրում
Հաճախորդների տվյալների հավաքագրում և համապատասխան ծրագրում մուտքագրում
Դրամարկղային գործառնությունների իրականացում
Հետազոտությունների պատասխանների տրամադրում
Հարակից այլ գործառույթների իրականացում
Required qualifications
ՊԱՀԱՆՋՎՈՂ ՈՐԱԿԱՎՈՐՈՒՄ
Բարձրագույն կրթություն
Առնվազն մեկ տարվա աշխատանքային փորձ
ԱՆՀՐԱԺԵՇՏ ԳԻՏԵԼԻՔՆԵՐ ԵՎ ՀՄՏՈՒԹՅՈՒՆՆԵՐ
Հաճախորդների սպասարկման գերազանց հմտություններ
Ռուսերեն և անգլերեն լեզուների պարտադիր իմացություն
Համակարգչային MS Office ծրագրի իմացություն
Տարբեր իրավիճակներում արագ կողմնորոշվելու, որոշումներ կայացնելու ունակություն
Կոնֆլիկտային իրավիճակները կանխարգելելու և հարթելու հմտություններ
Գերազանց կազմակերպչական և հաղորդակցման հմտություններ
Միջանձնային շփման և թիմային աշխատանքի ունակություն
Պատասխանատվության բարձր զգացում
Required candidate level:
Not defined
Additional information
ԴԻՄԵԼՈՒ ԸՆԹԱՑԱԿԱՐԳԸ
Թեկնածուները կարող են մինչև ս.թ. ապրիլի 17-ը իրենց ինքնակենսագրությունը (CV) ուղարկել hr.ecosense@gmail.com  էլեկտրոնային փոստի հասցեին՝ նամակի թեմա (subject) բաժնում նշելով «Ընդունարանի աշխատող»։
Հարցազրույցի կհրավիրվեն միայն թափուր հաստիքի պահանջներին համապատասխանող և նախնական ընտրություն անցած թեկնածուները։
Please clearly mention that you have heard of this job opportunity on staff.am
Soft skills
Conflict resolution skills
Customer/service oriented
Flexible
Presentation skills
Teamwork
Fast learning ability
Share this job via your favorite social media channel.
About Company
Ecosense  laboratory and diagnostic center  was founded in 2009. It is one of the leading laboratories in Armenia with its firm – strong position in the local healthcare market.In addition to 6 branches in Yerevan city, EcoSense has 7 functioning and actively developing branches in Gyumri, Gavar, Vanadzor, Ijevan, Kapan, Martuni, Hrazdan.We take utmost pride in delivering timely and accurate results via flexible systems and courteous project coordination, in compliance with the international quality standards. We specialize in comprehensive diagnostic testing, with focus on protocol requirements for timely results and accurate data management, in support of all phases of testing. We are proud to announce that EcoSense is the first and only laboratory and diagnostic center in Armenia having ISO 9001:2015 International certificate issued by TÜVRheinland, which proves our competence to ensure high quality laboratory services in accordance with the international quality standards.
EcoSense cooperates with the leading medical centers, clinics and doctors in Yerevan and in the regions of Armenia and Artsakh, which provides wide spectrum of diagnostic services for all patients concerned about their health.
Our efficient, compassionate, and cost-effective medical services are just a few of the reasons for why we are so successful. We have established strong ties with world-class companies in the sphere of diagnostic equipment production industry. All kinds of laboratory tests are being carried out on automatic analyzers from the most popular companies in medical field, among them Siemens, Roche, Echosens, Philips, Biorad, Sysmex.
EcoSense has established strong partnership with RANDOX and INSTNAD, world leaders in organizing EQAs for quality control in medical laboratories.
Our mission is to provide the highest standard of clinical laboratory service to physicians, clinics, hospitals and health care providers. To embrace the needs of our clients with a firm commitment to programs that enhance the quality of people's lives.
Contact details
Website http://www.ecosense.am/
Phone: +37494552677
Address: Hrachya Kochari St., 7/3 Building, Yerevan, Armenia