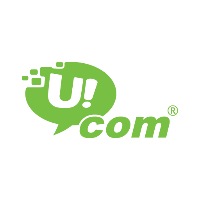 Վաճառքի և սպասարկման մասնագետ
Deadline: 11 October 2023
Employment term: Temporary
Category: Sales/service management
Job type: Full time
Location: Yerevan
Job description:
Մենք փնտրում ենք վաճառքի և սպասարկման մասնագետ Երևան քաղաքի սպասարկման կենտրոններում աշխատելու համար:
Եթե պատրաստ ես գիտելիքդ, փորձդ ու ողջ ներուժդ գործի դնել՝ մարդկանց անխափան հաղորդակցումն ապահովելու համար, ապա միացի՛ր մեզ։
Դու կունենաս՝
Աճելու, զարգանալու և մասնագիտանալու մեծ հնարավորություն, մասնագիտական դասընթացներ,

Ստեղծագործ պրոֆեսիոնալ թիմակիցներ, որոնք միշտ կիսվում են գիտելիքներով և ոլորտի փորձով,

Տարեկան լրացուցիչ 6 վճարվող հանգստյան օրեր (Day off),

Հեռախոսահամարը Ucom կորպորատիվ փաթեթի մեջ ընդգրկելու և ծառայությունից անվճար օգտվելու հնարավորություն,

Ucom բոլոր ծառայություններից արտոնյալ պայմաններով օգտվելու հնարավորություն,

Բժշկական ապահովագրություն և այլ արտոնություններ։
Աշխատանքի ընթացքում պետք է՝
Հաճախորդներին տրամադրել ընկերության կողմից առաջարկվող ծառայությունների, հատուկ առաջարկների, սակագնային պլանների վերաբերյալ տեղեկատվություն,

Լինել բաժանորդների տարատեսակ պահանջների և հարցերի լուծման փորձագետ,

Իրականացնել Ընկերության կողմից ներկայացվող ծառայությունների և սարքավորումերի վաճառք,

Բացահայտել հաճախորդների պահանջները և անել համապատասխան առաջարկներ։
Հաջողելու համար պետք է՝
Աճելու, զարգանալու և աշխատելու մեծ ցանկություն,

Կիրթ խոսք, ռուսերենի և անգլերենի լավ իմացություն,

MS Office իմացություն, համակարգչային ծրագրերն արագ յուրացնելու պատրաստակամություն,

Հաղորդակցման ճկունություն և թիմում աշխատելու ունակություն։
/en/vacharhki-ew-spasarkman-masnaget-71
Required candidate level:
Mid level
Additional information
Միացի՛ր մարդկանց, որոնք աշխատում են մարդկանց համար։
Դիմելու համար պարզապես սեղմի'ր Apply now/Դիմել հիմա կոճակը։
Share this job via your favorite social media channel.
About Company
Ucom provides the fastest fixed and mobile communication services in Armenia. We are  the leader in the provision of IPTV and fixed Internet services, and also hold leading positions in the Armenian mobile Internet market. This is approved by Ookla®, the world leader in fixed and mobile Internet testing and analysis, which awarded Ucom the "Fastest Mobile Internet in Armenia 2017" Speedtest Award™, as well as the "Fastest Fixed Network in Armenia 2021" award, which is the basis serve Speedtest Intelligence® data analysis. In 2022, Ookla® awarded Ucom with the "Fastest fixed network in Armenia 2022" and "Fastest mobile network in Armenia 2022", This double award is unprecedented achievement not only for  Armenia, but also for CIS countries. 
At Ucom, under the leadership of Ralph Yirikyan, we believe that corporate culture is created by our PEOPLE. Ucom is the workplace where:
• PEOPLE are at the core of all our efforts: #peopleforpeople (մարդիկ մարդկանց համար)
• People success lies beneath TEAM COLLABORATING #lendinghand (թեւ ու թիկունք)
• People take an OWNERSHIP for the outputs: #ownership (գործի տեր)
If you share Ucom values, join our dynamic and friendly team of 1400 PEOPLE working for PEOPLE.
Ucom is constantly working to improve the applicant experience by providing a direct and transparent interview process. 
Employee Benefit Package
Employee benefit package
Medical insurance (50% coverage for you and your family members)
Flexible work schedule on the site at individual choice (08:00-17:00; 09:00-18:00; 10:00-19:00)

6 extra paid days off (in addition to 20 days of paid leave)

Birthday leave

Special discounts on all Ucom products & services

Possibility to include your personal Ucom mobile number to the coporate package

Discount card for the services provided by the companies within the Galaxy Group (TIME, Chronograph, KINO PARK and others)

Applicable after successful completion of the probation period

"Family values gift package" on special occasions (marriage, baby birth)

Special discounts at different entertainment centers (sports complex; yoga and fitness centers; hotels; restaurants & cafe's, etc.).
View more
View Less
Benefits
Medical insurance
Teambuilding and corporate events
Local and online training package
"Baby born" package
Day off
Employee Discounts & Perks
Wedding gift/ Marriage package
Testimonials
Արդեն 5 տարուց ավելի է, ինչ U!թիմի մաս եմ կազմում: Յուքոմն ինձ շատ բան է տվել` փորձ, գիտելիք, ընկերներ։ Երբ կրում ես ընկերության արժեքները այն գիտակցումով, որ յուր․ պատասխանատու է դիմացինի մասին հոգ տանելու, թև ու թիկունք լինելու համար, հասկանում ես, որ մի վայրում ես, ուր ուզում ես դեռ երկար մնալ, լինել թիմային, անել քո լավագույնը, որն էլ մեր ընկերության առաջ գնալու հիմնարար սկզբունքներից է։
Կարմեն Վարդանյան - Վաճառքի դասընթացների իրականացման թիմի ղեկավար -ի ժպ
Յուքոմ բրենդին սիրահարված եմ եղել դեռ այն ժամանակ, երբ աշխատակից չէի, ավելին՝ մրցակից ընկերության աշխատակից էի: Դեռ չգիտեի, որ ավելի ուշ, այս կանաչ Ընկերության մասնիկն եմ դառնալու: Չգիտեի, որ իմ սերն առ Յուքոմ բազմապատկվելու է, որովեհտև հենց այն Ընկերությունն է, որտեղ U!րահատուկ ու U!րօրինակ մարդիկ են աշխատում, ովքեր իրենց #գործիտերն են ու ամեն օր իրար #թևութիկունք են: Մի ուրիշ սեր Յուքոմ…
Ալինա Թադևոսյան - Ռեսուրսային պլանավորման, վարձատրության և արտոնությունների բաժնի ղեկավար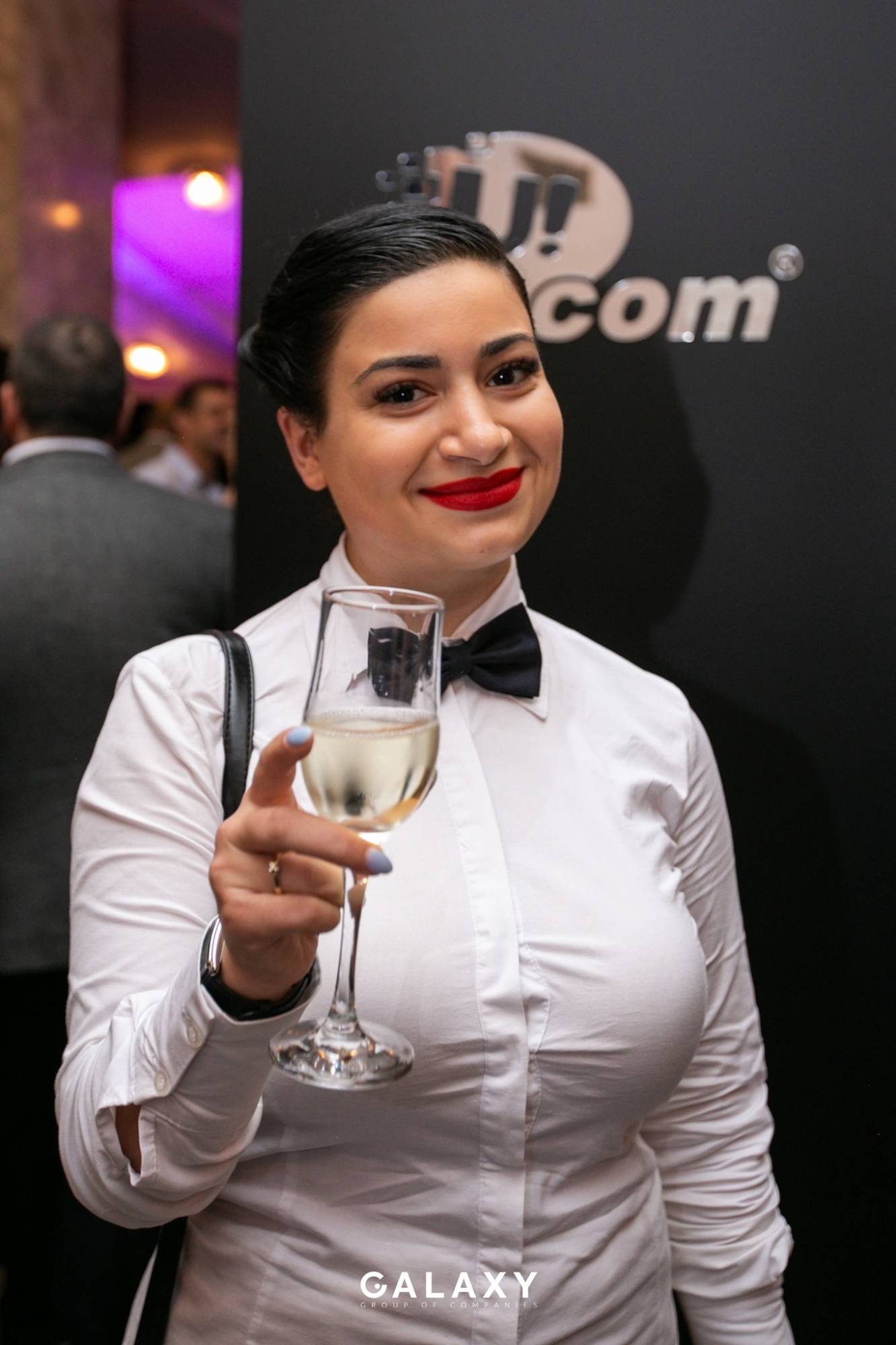 Contact details
Website https://www.ucom.am
Phone: +37411444444
Address: Davit Anhaght Street 8/4, Yerevan, Armenia