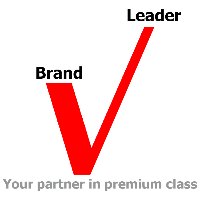 Խանութի մենեջեր
Employment term: Permanent
Category: Sales/service management
Job type: Full time
Location: Yerevan
Job description:
<Բրենդ Լիդեր>> ընկերությանն անհրաժեշտ է խանութ սրահի մենեջեր, հետևյալ մասնաճյուղերի համար՝Նոր Նորքի 5-րդ զանգված և Նուբարաշեն 11փ
/en/khanowti-menejer-9
Job responsibilities
Հիմնական պարտականությունները`
1. Գների իջեցման,զեղչերի, ակցիաների և այլ մարկետինգային միջոցառումների կազմակերպում
2. Խանութ-պահեստ-փուռ ապրանքների մուտքի և ելքի կազմակերպում
3. Աշխատակազմի վերահսկում, գրաֆիկի կազմու
Required qualifications
1. 1C ծրագրի իմացություն:
2.Աշխատանքային փորձը տվյալ ոլորտում պարտադիր է:
Required candidate level:
Mid level
Salary:
From 180000 AMD
Net
a month
Additional information
Նկարագրությանը համապատասխանող անձինք կարող են ուղարկել ինքնակենսագրությունը (CV) էլ. հասցեին` contact@brandleader.am
Please clearly mention that you have heard of this job opportunity on staff.am
Soft skills
Leadership skills
Share this job via your favorite social media channel.
Contact details
Address: 1 11th Street, Yerevan, Armenia