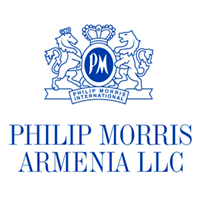 Խորհրդատու-Վաճառքի Մասնագետ
Employment term: Permanent
Category: Sales/service management
Job type: Full time
Location: Yerevan
Job description:
«Ֆիլիպ Մորրիս Արմենիա»-ի ծառայությունների մատակարար հանդիսացող «Վիդիս Դիսթրիբյուշն ՍՊԸ» կազմակերպությունն աշխատանքի է հրավիրում խորհրդատու-վաճառքի մասնագետների Երևանում։
/en/khorhrdatow-vacharhki-masnaget-7
Job responsibilities
Հաղորդակցվել սպառողների հետ և մատուցել ապրանքանիշի մասին տեղեկատվություն
Ապահովել ծրագրերի սահուն աշխատանքը վաճառքի կետերում
Տրամադրել ապրանքի ամբողջական սպասարկում
Տեղում լուծել սպառողների խնդիրներն ու բողոքները
Լսել և հավաքել սպառողների պատկերացումները և կիսվել ղեկավարի հետ
Ապահովել արտադրանքի անխափան հասանելիությունը վաճառքի կետերում և զեկուցել խնդիրների դեպքում
Ապահովել, որ վաճառքի բոլոր գործողությունները համապատասխանում են «Ֆիլիպ Մորրիս Արմենիա»-ի ներքին ուղեցույցներին ինչպես նաև ծխախոտի սպառման վերաբերյալ համապատասխան տեղական և համաշխարհային կարգավորող և իրավական օրենսդրություններին
Required qualifications
Հմտություններ.
Հաղորդակցման և միջանձնային գերազանց հմտություններ
Առարկությունների և կոնֆլիկտների կառավարման գերազանց կարողություն
Սովորելու և արագ ադապտացվելու հմտություններ
Հաճախորդի հոգեբանությունը հասկանալու կարողություն
Կարգապահություն և պատասխանատվության բարձր զգացում
Հայերենի գերազանց իմացություն
Աշխատանքային փորձ․
1+ տարի աշխատանքային փորձ հետևյալ ոլորտներում
Վաճառք
Հաճախորդների սպասարկում
Մանրածախ առևտուր
Ժամանց/HORECA
Required candidate level:
Not defined
Professional skills
Sales/service experience
Soft skills
Negotiation skills
Communication
You can apply for this job just by following Application procedure.
Application procedures
Եթե հետաքրքրված եք աշխատանքով, խնդրում ենք ուղարկել Ձեր ինքնակենսարականը info.pma@pmi.com էլ․ հասցեին, նշելով որ դիմում եք "Խորհրդատու-Վաճառքի Մասնագետ" թափուր հաստիքի համար։
Please clearly mention that you have heard of this job opportunity on staff.am
Share this job via your favorite social media channel.
About Company
Philip Morris International is a leading international company, a dynamic global business, a center of cutting-edge science and innovative product development, and an award-winning employer (certified as Top Employer Armenia 2020).
PMI is one of the best employers worldwide with an award-winning, fulfilling, and fun work environment.
PMI employees are able to develop their skills by learning from others and participating in challenging team-based projects. Opportunities for short-term and long-term international assignments allow them to invest in themselves, see the world, and make a difference to business. With over 1,000 cross-functional moves a year, the opportunities for adventure and career advancement are endless, and talents certainly won't get bored.
PMI's diverse workforce of around 73,500 people speaks more than 80 languages. Company's priority is to attract, support, and retain individuals from across the planet.
PMI is a company that has Equal salary certification because of an inclusive culture founded on equal opportunity. (35% of management roles held by women)
Thanks to the company's experience in scientific and technological spheres, in 2017 Philip Morris signed a Memorandum of Understanding with the Government of the RA, National Polytechnic University of Armenia and Yerevan State University, strengthening the company's goal of establishing a research center in Armenia and supporting educational and research programs, including master's degree and postgraduate studies.
PMI invests in building a better future. Due to Armenia's proficiency in the scientific and technological arenas PMA  expressed its readiness to establish PMA R&D facility in Armenia, as well as to support educational and research programs. Within two years, PMA R&D center has provided more than 100 scholarships and grants to Master's, PhD students and Faculty research teams in Armenia to carry their research projects in a number of directions.
In changing times you can always choose to do nothing. Instead, PMI has set a new course for the company. They have chosen to transform and do something really big by building future on smoke-free products that are a much better choice than cigarette smoking.
#WorkFromHome. The Best Experience of Philip Morris Armenia LLC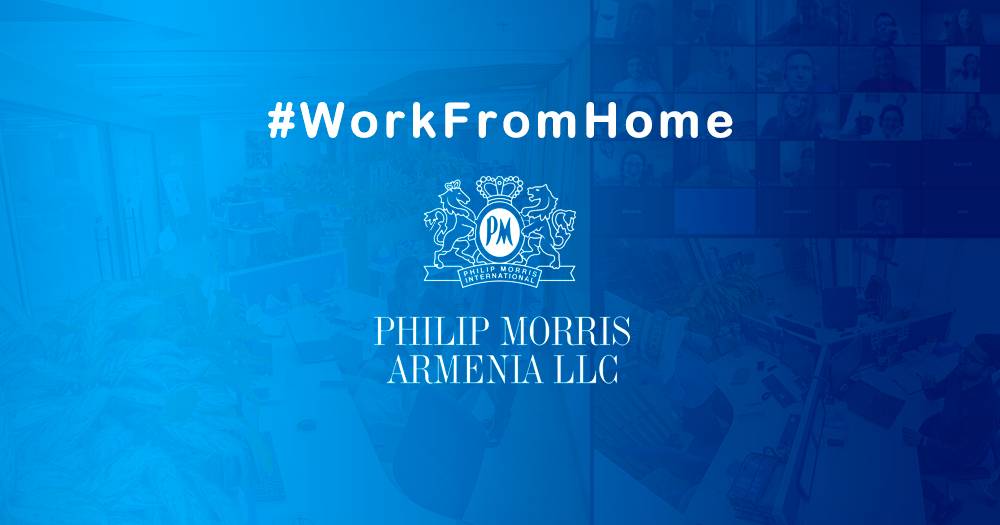 The reaction of Philip Morris Armenia LLC  to COVID19
View more
View Less
Benefits
Free language courses
Annual salary review
Medical insurance
Teambuilding and corporate events
Complimentary tea, coffee and refreshments
Family medical insurance
Staff referral program
Sport package
Local and online training package
Contact details
Website https://www.pmi.com
Phone: (060) 656-043
Address: info.pma@pmi.com, Yerevan, Armenia