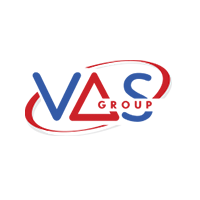 Մարդկային ռեսուրսների կառավարիչ
Employment term: Permanent
Category: Human Resources
Job type: Full time
Location: Yerevan
Job description:
«Վ.Ա.Ս. Գրուպ » ՍՊԸ-ին անհրաժեշտ է մարդկային ռեսուրսների կառավարման փորձառու, հմուտ մասնագետ:
/en/mardkayin-rhesowrsneri-karhavarich-11
Job responsibilities
Իրականացնել ընկերության կադրային գործավարությունը՝ համաձայն ՀՀ աշխատանքային օրենսդրության նորմերի պահանջների,
պատրաստել ներքին իրավական ակտեր. հրամաններ, աշխատանքային պայմանագրեր, համաձայնագրեր, վարել աշխատակիցների անձնական գործերը և կադրային այլ փաստաթղթերը,
կառավարել աշխատակիցների տվյալների բազաները, տարեկան արձակուրդները, պաշտոնի փոփոխությունները
կազմել հաշվետվություններ կադրերի ընդունման, տեղափոխման, առաջխաղացման, ազատման վերաբերյալ,
մասնակցել աշխատակիցների հավաքագրման աշխատանքներին, մրցույթների կազմակերպմանը՝ հարցազրույցների, մասնագիտական թեստերի անցկացմանը, աշխատանքի նկարագրերի մշակմանը,
ՀԾ-ի աշխատավարձ բաժնի իմացություն,
կազմակերպչական, ադմինիստրատիվ և հաղորդակցման ունակություններ:
Required qualifications
Բարձրագույն կրթություն
ՀՀ աշխատանքային օրենսդրության, կադրային փաստաթղթերի վարման ստանդարտների իմացություն,
համապատասխան աշխատանքային փորձը պարտադիր է,
լեզուների իմացություն,
Required candidate level:
Senior
Additional information
Ցանկացողները կարող են ռեզյումեները ուղարկել էլեկտրոնային հասցեին job_vasgroup@vas.am
Please clearly mention that you have heard of this job opportunity on staff.am
Professional skills
Data processing
Share this job via your favorite social media channel.
Contact details
Website http://www.vas.am/
Phone: (010) 474-368
Address: ՀՀ, ք. Երևան , Արին Բերդի 14/15, Yerevan, Armenia