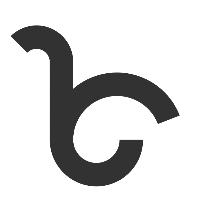 Marketing & Event Manager
Employment term: Permanent
Category: Marketing/Advertising
Job type: Full time
Location: Yerevan
Job description:
Ե-Կենտրոնը («ՍՊԵՀ միջազգային կրթության կենտրոն» հիմնադրամ) փնտրում է բազմապրոֆիլ մասնագետի, ով կզբաղվի կազմակերպության միջոցառումների կազմակերպմամբ և գովազդով, ինչպես նաև կստանձնի վարչարարական որոշ պարտականություններ։
Մեզ համար կարևոր է, որ այս աշխատանքին դիմողը ունենա վեբկայքերի, սոցիալական կայքերի և տեքստերի հետ աշխատելու փորձ, գրաֆիկական դիզայնի մինիմալ հմտություններ, միջոցառումներ կազմակերպելու փորձ կամ այդ աշխատանքը սովորելու մոտիվացված ցանկություն:
Մենք սոցիալական և հումանիտար գիտությունների ոլորտի հետազոտողների թիմ ենք, որը հարթակ է ստեղծում միջազգային կրթական, գիտա-հետազոտական և մշակութային նախագծերի իրականացման համար։
/en/marketing-event-manager-2
Job responsibilities
Ուսումնական/գիտական ​​միջոցառումների կազմակերպում (բաց դասախոսություններ, վերապատրաստման ծրագրեր և այլն).
Հաղորդակցում և կապի ապահովում դասախոսի, դիզայների, հանդիսատեսի, տեխնիկական թիմի հետ

Դասախոսի, դիզայների, լսարանի, և տեխնիկական հարցերով խմբի հետ միջոցառման համակարգում
Միջոցառումների համար լսարանային տարածքի նախապատրաստում
Մասնակիցների մասին տեղեկատվության հավաքագրում և վերլուծություն

Կայքէջի սպասարկում
Կենտրոնի սոցիալական մեդիայի կառավարում
Կենտրոնի առաջխաղացում, գովազդ

Խթանման ռազմավարության մշակում, աշխատանք գովազդային հարթակների հետ
Գովազդային տեքստերի և վիզուալների մշակում
Գովազդային արշավների կազմակերպում
Կազմակերպության միջոցառումների մասին ծանուցումների պատրաստում
Կենտրոնի փաստաթղթերի արխիվացում
Այլ ադմինիստրատիվ աշխատանքներ (նամակների ուղարկում, տպագիր նյութերի պատվիրում և այլն)
Required qualifications
Հայերեն, ռուսերեն և անգլերեն լեզուների իմացություն
Վեբկայքերի կոնստրուկտորներում խմբագրման աշխատանքի փորձառություն
SMM հմտություններ
Գրաֆիկ դիզայնի նվազագույն հմտություններ (Illustrator, Canva, Photoshop և այլն)
Redymag/Wordpress-ի իմացությունը կդիտվի որպես առավելություն
Գիտության և բարձրագույն կրթության ոլորտի հանդեպ հետաքրքրությունը կդիտվի որպես առավելություն
Required candidate level:
Not defined
Salary:
To 300000 AMD
Net
a month
Additional information
Մենք նաև առաջարկում ենք
Առողջության ապահովագրություն կամ մարզասրահի անդամակցություն (ըստ ընտրության)
Աշխատանքային օրվա ճկուն մեկնարկ
Գիտության և կրթության կառավարման ոլորտում մասնագիտական աճի հնարավորություններ
Աշխատանքի ընդունվելու փուլերը
Ինքնակենսագրության (CV), մոտիվացիոն նամակի և նախագծային պորտֆոլիոյի մրցույթ
Հարցազրույց, թեստային առաջադրանքի կատարում
Խնդրում ենք ուղարկել ձեր CV-ն, մոտիվացիոն նամակը, նախագծերի հղումները և ձեր Linkedin հասցեն ecenter.eusp@gmail.com էլ․հասցեին։
Ձեր մոտիվացիոն նամակում խնդրում ենք նկարագրել, թե ինչու եք հետաքրքրված այս աշխատանքով:
Please clearly mention that you have heard of this job opportunity on staff.am
Professional skills
Adobe Illustrator
SMM
MS Office
Targeting
Soft skills
Fast orientation
Multitasking
Communication skills in different languages
Share this job via your favorite social media channel.
About Company
E-center - "EUSP Center for International Education" – was founded in Yerevan by the European University at Saint Petersburg to support and develop intellectual interaction between science, education and society.
E-center is an international platform supporting projects in education, scientific research and culture.
We value:
- The positive social impact science and education can have
- Overcoming the boundaries between science and education, theory and practice 
- Interaction between different disciplines and schools of scientific thought
- Cultural dialogue