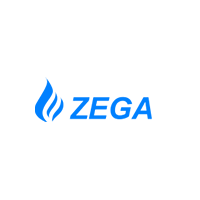 Менеджер коммерческого отдела
Employment term: Permanent
Category: Sales/service management
Job type: Full time
Location: Yerevan
Job description:
ООО "Зега" ищет заинтересованного сотрудника на вакансию менеджера коммерческого отдела.
/en/menedzher-kommercheskogo-otdela-7
Job responsibilities
- Сбор и ведение информации по тендерам;
- Ведение переговоров с потенциальными партнерами компании;
- Ведение заказов от момента принятия заказа до момента поставки продукции компании и комплектующих заказчику (ответственность за выполнение заказа);
- Заключение договоров' формирование коммерческих предложений;
- Обеспечение клиентов полной информацией о процессе;
- Составление КП;
- Маркетинг;
- Выполнение других обязанностей по необходимости.
Required qualifications
- Высшее образование;
- По меньшей мере 3 лет опыта работы в качестве менеджера по внешнеэкономическим связям;
- Владение русским и английским языками, грамотная устная и письменная речь;
- Аналитическое мышление и подход к решению проблем;
- Отличные навыки общения и умение работать с людьми;
- Отличные компьютерные навыки: MS Office, Internet;
- Отличные организационные навыки и умение принимать решение;
- Способность работать под давлением и быть внимательным к деталям;
- Высокое чуство ответственности и пунктуальность.
Required candidate level:
Mid level
Additional information
Желающие могут отправить резюме на электронный адрес: hr@zega.am
Только ограниченный список кандидатов будет приглашен на интервью.
Please clearly mention that you have heard of this job opportunity on staff.am
Professional skills
MS Office
Soft skills
Goal-oriented
Analytical skills
Share this job via your favorite social media channel.
About Company
Компания «ЗЕГА» специализируется в области импорта, экспорта и производства промышленного оборудования, сырья и материалов.
Contact details
Website http://zega.am/
Address: Marshal Babajanyan Street, Yerevan, Armenia