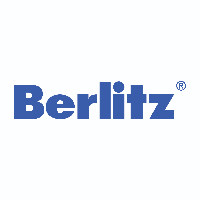 Native/Near To Native English Speaker Instructor
Employment term: Permanent
Category: Education/training
Job type: Part time
Location: Yerevan
Job description:
Berlitz is the world's premier provider of language training and intercultural services, with 550 company-owned and franchised locations with a footprint in more than 70 countries. For more than 140 years, Berlitz's drive for innovation has resulted in a comprehensive portfolio of training solutions enabling clients to communicate with confidence and be successful in a global environment through Berlitz training in language, intercultural, management and leadership skills. Berlitz offers premium and effective language training for kids, teens, and adults, as well as language, intercultural and business solutions for corporate clients.

We offer:
Free training in the unique Berlitz Method ®
Continual offer of pedagogical support
Flexible schedules with variable course volume
A wide range of private and corporate customers
Administration and organization done by our center team
Exciting international atmosphere which allows you to work with people from all over the globe
/en/nativenear-to-native-english-speaker-instructor-7
Job responsibilities
Teach using the techniques of the Berlitz Method ®
Deliver high quality, learner-centered instruction
Help customers achieve their goals
Create a positive classroom atmosphere
Support quality management at all levels of instruction
Deliver the highest standard of customer service
Availability to work evening hours 17:00 to 21:00
Required qualifications
You are a native or native-fluent speaker of English language
You have thorough knowledge of your language and country
You have a university degree and, ideally, work experience
You possess strong intercultural and pedagogical skills
You are energetic, flexible and highly communicative
Required candidate level:
Senior
Additional information
Аpply online via staff.am and follow entire application process.
Professional skills
MS Office
Native/near Native English
Soft skills
Teamwork
Self-motivation
Self confidence
Share this job via your favorite social media channel.
About Company
#Berlitz is the world leader in language teaching
Greeting In Many Languages
Greeting In Many Languages
View more
View Less
Contact details
Phone: +37460503080
Address: Berlitz, Yerevan, Armenia