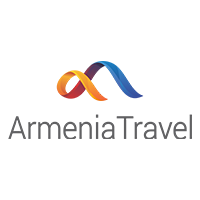 Office manager
Employment term: Permanent
Category: Administrative/office-work
Job type: Full time
Location: Yerevan
Job description:
Օֆիս մենեջերը պատասխանատու է ընկերության ադմինիստրացիոն, տեղեկատվական և կազմակերպչական գործառույթների համար:
/en/office-manager-540
Job responsibilities
Հետևել նամակագրությանն, պատասխանել հեռախոսազանգերին և ողջունել այցելուներին

Կազմել անհրաժեշտ փաստաթղթեր, հետևել փաստաթղթաշրջանառությանը

Իրականացնել ընթացիկ աշխատանքներ MS Office և կազմակերպության ներքին համակարգչային ծրագրերով
Կազմակերպել աշխատանքային հանդիպումներ, ժողովներ և միջոցառումներ, ինչպես նաև կազմել ժամանակացույց ու հետևել մասնակցություններին

Արխիվացնել փաստաթղթերն ու նամակները

Հետևել գրասենյակային պարագաների առկայությանը անհրաժեշտության դեպքում պատվիրել

Անհրաժեշտության դեպքում աջակցել ընկերության աշխատակիցներին

Կատարել անմիջական ղեկավարի այլ հանձնարարականները
Required qualifications
Բարձրագույն կրթություն

1 տարվա աշխատանքային փորձ ադմինիստրատիվ կամ հարակից ոլորտներում

Հ

այերեն, անգլերեն և ռուսերեն լեզուների իմացություն (գրավոր և բանավոր)

MS Office–ի գերազանց իմացություն

Պատասխանատվության բարձր զգացում

Թիմում աշխատելու ունակություն

Աշխատանքում մանրուքներին ուշադրություն դարձնելու կարողություն
Required candidate level:
Mid level
Additional information
Աշխատանքին դիմելու համար, խնդրում ենք Ձեր ռեզյումեն ուղարկել hr@armeniatravel.am  էլ. հասցեին՝  նամակի վերնագիր նշելով «Օֆիս մենեջեր»։
Please clearly mention that you have heard of this job opportunity on staff.am
Professional skills
Professional telephone manners
Letter writing
MS Office
Records management
Soft skills
Written communication skills
Customer/service oriented
Teamwork
Sense of responsibility
Share this job via your favorite social media channel.
About Company
"Armenia Travel" LLC is a travel agency established in 1996. Starting 1999 company receives numerous awards yearly from the leading Airlines as the best Sales Agent in Armenia. Since 2007 "Armenia Travel" is appointed by German Airlines "Lufthansa" as "Lufthansa City Center". Agency provides air tickets, tourism services, cargo transportation services. "Armenia Travel" is one of the biggest corporate travel agencies now.