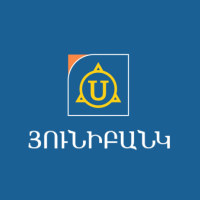 Ոսկերիչ Երևանի և մարզերի մասնաճյուղերի համար
Employment term: Permanent
Category: Banking/credit
Job type: Full time
Location: Yerevan
Job description:
Ոսկերիչ Երևանի և մարզերի մասնաճյուղերի համար
/en/oskerich-erewani-ew-marzeri-masnachyowgheri-hamar-16
Job responsibilities
1. Գրավի առարկա ոսկյա իրերի պատշաճ ձևով ստուգում, գնահատում և hետհանձնում` համաձայն Բանկի ներքին իրավական ակտերի պահանջների,
2. Գնահատման արդյունքների մասին տեղեկատվության տրամադրում վարկը տրամադրող մասնագետին և մասնաճյուղիկառավարչին,
3. Ոսկյա իրերի գրավը պարունակող պարկերի հանձնում դրամարկղ և դրամարկղից դրանց հետընդունում՝ համաձայն Բանկի ներքին իրավական ակտերի պահանջների,
4. Ոսկու և թանկարժեք զարդերի շուկայում էական փոփոխությունների վերաբերյալ տեղեկատվության տրամադրում անմիջական ղեկավարին:
Required qualifications
Միջին մասնագիտական կամ բարձրագույն կրթություն (ոսկերչության մասնագիտացմամբ միջին մասնագիտական կրթությունը նախընտրելի է)
Վերջին 3 տարվա ընթացքում առնվազն 6 ամսվա աշխատանքային փորձ որպես ոսկերիչ (նախընտրելի է ֆինանսաբանկային ոլորտում)
1. Հայերեն լեզվի տիրապետում (գերազանց)
2. Ռուսերեն լեզվի տիրապետում (լավ)
Ոսկու հարգերի, թանկարժեք քարերի և զարդերի գնահատման մեթոդների և ճանաչելիության չափանիշների իմացություն
Պատասխանատվության զգացում, ազնվություն և անաչառություն
Required candidate level:
Not defined
Additional information
Թեկնածուներին խնդրում ենք ուղարկել իրենց ռեզյումեն պարտադիր (նկարով)` cv@unibank.am հասցեին` պարտադիր նշելով աշխատատեղը, որին հավակնում են
Առաջին փուլում իրականացվում է ռեզյումեների վերլուծություն` աշխատատեղերի պահանջների համապատասխան: Այս փուլն անցնելու դեպքում թեկնածուները հրավիրվում են հարցազրույցի
Please clearly mention that you have heard of this job opportunity on staff.am
Professional skills
Banking legislation of RA
Soft skills
Positive attitude
Share this job via your favorite social media channel.
About Company
Unibank is one of the leading and high demanded banks of Armenia, providing its clients with a wide spectrum of banking products and services. Unibank is on the market for more than 15 years, and has established itself as a perfect partner in all customer segments, and has gained the trust of wide strata of the population. Today, the bank has 56 branches in Armenia and Nagorno Karabakh Republic, as well as it has a representative office in Moscow, the Russian Federation. The profitable conditions of banking services, the new approaches in line with market expectations, and high-quality customer service contribute to the establishment of a long-term, mutually beneficial cooperation with the customers and to the occupation of strong positions in the market.
Contact details
Address: 12 building, Charents street, Yerevan, Armenia