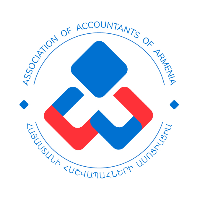 Ուսումնական կենտրոնի կազմակերպչի օգնական
Employment term: Permanent
Category: Administrative/office-work
Job type: Part time
Location: Yerevan
Job description:
Անհրաժեշտ է ուսումնական կենտրոնի դասընթացների պատասխանատուի օգնական, ով կկազմակերպի դասընթացները և կհետևի դրանց անխափան ընթացքին։ Աշխատանքը կես դրույքով է, Երկուշաբթիից ուրբաթ՝ 16։00-20։30 (30 րոպե ընդմիջում)։
/en/owsowmnakan-kentroni-kazmakerpchi-ognakan-4
Job responsibilities
Կազմակերպել ուսումնական կենտրոնում անցկացվող դասընթացները
Հավաքագրել ուսանողների
Հետևել դասերի անխափան ընթացքին
Տրամադրել դասընթացի համար անհրաժեշտ նյութերը
Հաստիքից բխող այլ աշխատանքներ
Required candidate level:
Student
Salary:
From 50000 AMD
Net
a month
Additional information
Аpply online via staff.am and follow entire application process.
Soft skills
Ability to work independently
Written communication skills
Positive attitude
Problem solving 
Conflict resolution skills
Flexible
Detail-oriented
Share this job via your favorite social media channel.
Մեր առաքելությունը
Բարելավել Հայաստանի գործարարների տնտեսական բարեկեցությունն ու կյանքի որակը` ապահովելով նրանց համար առավելագույն շահավետ և նվազագույն ռիսկային գործարար պայմաններ։
Մեր առաքելության իրականացման ուղիներն են.
Հաշվապահական և հարկային հաշվառմանն առնչվող`
Ռիսկերի և հատուցումների բացահայտում, խնդիրների լուծման առաջարկների և խորհուրդների տրամադրում,
փաստաթղթաշրջանառության գործընթացներից ու մասնագիտական պատասխանատվությունից ազատում,
օրինական շահերի պաշտպանություն:
View more
View Less
Մեր առաջնահերթությունները
Բարձրորակ և մատչելի ծառայություններ
Հաճախորդների խնդիրների ամբողջական լուծումներ
Հաճախորդների վստահություն և համակրանք
Թիմի անդամների արժեքային համակարգ
Թիմի անդամների առողջություն և տրամադրություն
Թիմի անդամների սոցիալական  հմտություններ
Թիմի անդամների մասնագիտական հմտություններ
Թիմի անդամների մոտիվացիա և նվիրվածություն
Պետական և հանրային շահ
Ընկերության բարձր վարկանիշ
Ընկերության կայուն եկամուտ
View more
View Less
Մեր արժեքները
Ազնվություն
Բարիություն
Անկեղծություն
Բարեխղճություն
Արդարություն
Օբյեկտիվություն
Հուսալիություն
Պատասխանատվություն
Կարգապահություն
Թափանցիկություն
Գաղտնապահություն
Համարձակություն
Նպատակամետություն
Նախաձեռնողականություն
Պատրաստակամություն
Հոգատարություն
Հանդուրժողականություն
Հետևողականություն
Ինքնակրթություն
Աշխատասիրություն
Արհեստավարժություն
Նորարարություն
View more
View Less
Benefits
Teambuilding and corporate events
Business trips
Parental Leave
Contact details
Phone: +37411600000
Address: Երևան Վաղարշյան 12, Yerevan, Armenia