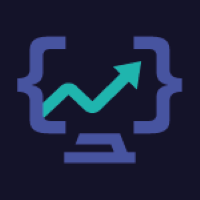 Recruiter
Employment term: Permanent
Category: Human Resources
Job type: Full time
Location: Yerevan
Job description:
Hello!
High Load Technologies has been developing an Adtech highload project for the international market, it is one of the industry leaders and exists for more than 7 years!
Our platform is an unique advanced technology to collect and process information about the portraits and preferences of Internet resources visitors.
Thousands of customers around the world use our solutions every day!
We are currently looking for a Recruiter to join our team in Yerevan.
/en/recruiter-183
Job responsibilities
-Selection of targeted personnel (including IT positions), interaction with internal customers, adjustment of the candidate's portrait, definition of search criteria, interviews and testing;
-Interaction with colleagues from other countries, building and improving existing HR processes;
-Improving the system of adaptation of newcomers, holding welcome-days;
-Development of corporate culture, increasing employee engagement;
-Participation in other projects of the HR department to optimize the company's business processes.
Required qualifications
-Experience in IT recruiting;
-Experience in analysis of armenian market;
-Experience in recruiting, experience in closing complex vacancies, knowledge of interviewing techniques;
-Experience in building HR processes, team management will be an advantage;
-Knowledge of English and Russian at level B2;
-High speed of work.
We offer:
-100% official salary, official employment;
-Full social. package (additional payment up to 100% of the salary for vacation and sick leave);
-Flexible work schedule (beginning from 10.00 to 11.00, ending from 19.00 to 20.00);
-Tea, coffee, cookies, snacks in the office;
-Comfortable office.
Required candidate level:
Mid level
Additional information
You can apply for this job by sending your cover letter and CV to the following email: lea.glozman@hltechnologies.am 
Please clearly mention that you have heard of this job opportunity on staff.am
Professional skills
HR management
Soft skills
Ability to work independently
Negotiation skills
Teamwork
Share this job via your favorite social media channel.
About Company
International technology platform Development center.
Our team  develops a unique advanced technology for collecting and processing onformation about portraits and preferences of visitors to internet resources.Our smart algorithms allow you to get the most  revevant  and useful  information.

The entire business logic and technical implementation of the platform from the apprearance of an idea , its analysis and design to development , maintenance and scaling is created by a highly qualified in-house team. Our smart algorithms allow you to get the most relevant and useful information.
Benefits
Annual bonus
Medical insurance
Teambuilding and corporate events
Flexible working schedule
Complimentary tea, coffee and refreshments
Free meal(s)/Coupons
Free parking
Special day-offs
No dress code
Gifts for different occasions
Loyalty bonus