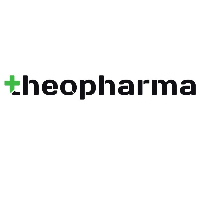 Regulatory, Safety and Quality Assurance Specialist
Employment term: Permanent
Category: Healthcare/Pharmaceutical
Job type: Full time
Location: Yerevan
Job description:
Theopharma is looking for a pharmaceutical regulatory, safety and quality assurance specialist to support our team.
/en/regulatory-safety-and-quality-assurance-specialist
Job responsibilities
Provide expert opinion on technical and legal issues related to the registration of pharmaceutical products and medical devices in Armenia to internal and external stakeholders.

Ensure accurate reporting of KPIs related to regulatory and quality assurance metrics.

Ensure all pharmacovigilance requirements are met.

Conduct detailed reviews to ensure quality standards are met.

Develop innovative processes for the implementation of appropriate study design, data collection, and analysis.
Required qualifications
Bachelor's degree in Health Sciences. An advanced degree in a related field is considered an asset.
A minimum of five years of work experience in a similar role.
Working knowledge of the pharmaceutical regulations and pharmacovigilance legislation in Armenia.
Thorough understanding of key quality assurance principles.
Strong analytical and interpersonal skills.
Ability to multi-task and work under pressure.
Native fluency in Armenian and Russian. Advanced working proficiency in English.
Advanced computer skills.
Required candidate level:
Senior
Additional information
Аpply online via staff.am and follow entire application process.
Professional skills
Pharmacology
Quality assurance
Soft skills
Written communication skills
Time management
Detail-oriented
Analytical skills
Ability to work under pressure
Share this job via your favorite social media channel.
About Company
՛՛Theopharma LLC՛՛ was established in 1999. Today it is one of the largest pharmaceuticals and health care products distributor in Armenia. It performs both wholesale and retail trade. The retail trade is done through 60 pharmacies belonging to the company.
Benefits
Annual bonus
Annual salary review
Medical insurance
Teambuilding and corporate events
Complimentary tea, coffee and refreshments
Flexible working schedule
Free meal(s)/Coupons
Free parking
Day off
Company performance-based bonuses
Reward System
Employee Discounts & Perks