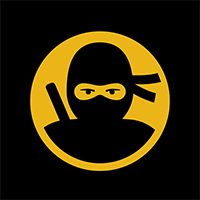 Sales Partner - English Speaking
Employment term: Permanent
Category: Procurement/Logistics/Courier
Job type: Full time
Location: Yerevan
Job description:
Reload Freight is looking for AMBITIOUS, RESPONSIBLE, and ACTIVE Sales Partners!
PERKS & BENEFITS
High Base Salary + Commissions

Company Paid Transportation

Uncapped Commission
Unlimited Growth opportunity
Convenient Working Schedule (4 pm-2 am)

Family medical insurance

Gym membership

Team building and corporate events

(Check our FB page)
/en/sales-partner-english-speaking-36
Job responsibilities
Consult Company's clients on existing services
Monitor cargo orders including value control of every transaction (full cycle)
Create and liaise with vendors and carriers
Oversee deliveries
Ensure timely deliveries and maintain accurate logs of all loads
Run paperwork accurately for each shipment
Required qualifications
Excellent knowledge of the English language (spoken and written)
Excellent communication, negotiation, selling skills & customer-oriented approach
Good sales & communication skills
Highly motivated & result-driven person
Work experience in sales is an asset but not a must
Required candidate level:
Junior
Additional information
Join the circle by sending your CV to hr@reloadfreight.am
Please clearly mention that you have heard of this job opportunity on staff.am
Professional skills
Sales/service experience
Logistics
Customer relationship management
Logistics Management
Supply chain logistics
Soft skills
Leadership skills
Negotiation skills
transport logistics
english
Share this job via your favorite social media channel.
About Company
We are a professional & enthusiastic team of freight ninjas, who believe that positive atmosphere and corporate culture ensure the best team results
Join The Circle
🟡 We present to you, RELOAD FREIGHT!
As the one and only Landstar agency here in Armenia, we reach for the top and strive to be extraordinary 💛
⚫ By being a part of our team, you gain more than just a job; you gain knowledge, experience, and stability.
Do you have what it takes to join the circle? If you think you can be our new ninja, then send your CV to 👉 hr@reloadfreight.am
View more
View Less
How to win Reload Freight HR's heart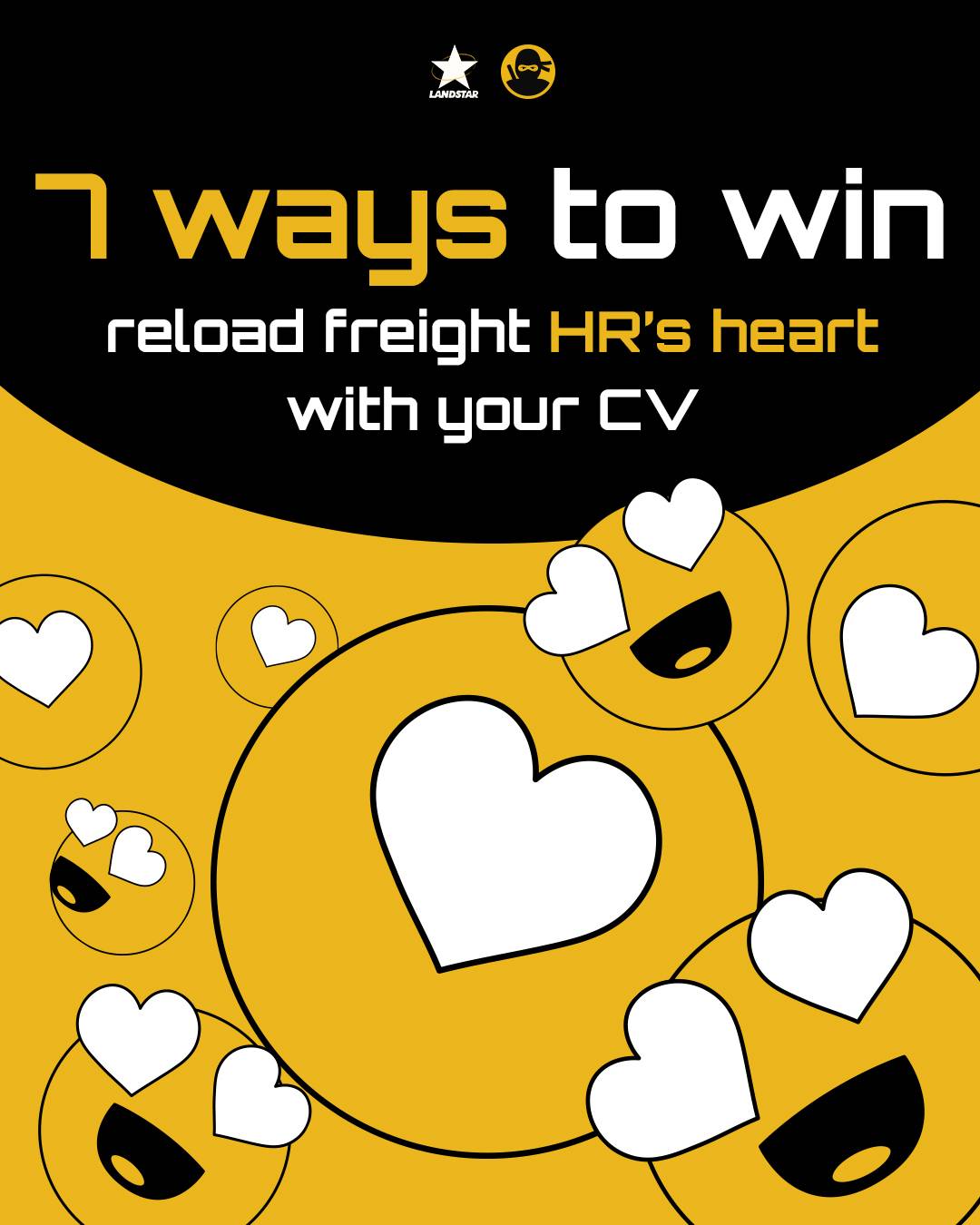 Welcome inside the minds of our HR Department - here are some tips and tricks to grab our attention during the applying process. We go through hundreds of CVs, so follow these tips, and you'll up your chances of catching our eye 
⠀
1. Eye-catching subject line/body
General emails are an impersonal barrier. Show us that you're serious, and you care about the specific job listing, by using attractive email subject lines and body text.
2. Only English CVs
Reload Freight is an American based company; therefore, all CVs submitted MUST be in ENGLISH.
⠀
3. Specify work experience achievements
The name of your previous position alone doesn't tell us enough - we want to know what intriguing things you accomplished and the highlights of your past work experience.
⠀
4. Provide sufficient contact info⠀
Please list your full and accurate personal contact info, as well as either your Facebook and/or LinkedIn profile links.
⠀
5. Submit as a PDF
A PDF document overall looks more neat and clean and won't change the format you intended for us to see (like the fonts, spacing and layout).
⠀
6. Do your research
Before applying, do your homework and find out as much as possible regarding the details of our company and the job, as well as our requirements - you'll catch our eye with your insightful knowledge.
⠀
7. Be Creative
Whether it's your CV's layout, colors, or the overall text - STAND OUT!
Incorporate details for our job listing to show you're level of interest.
We look at boatloads of CVs - be different, make your CV unforgettable!
⠀
Implement these 7 tips and tricks to improve your CV and see a drastic difference in positive feedback. If you want to join our future-forward and high-energy team of ninjas at Reload Freight, send in your CV to hr@reloadfreight.am 
View more
View Less
8 Essential Facts to Choose the Best Logistics Employer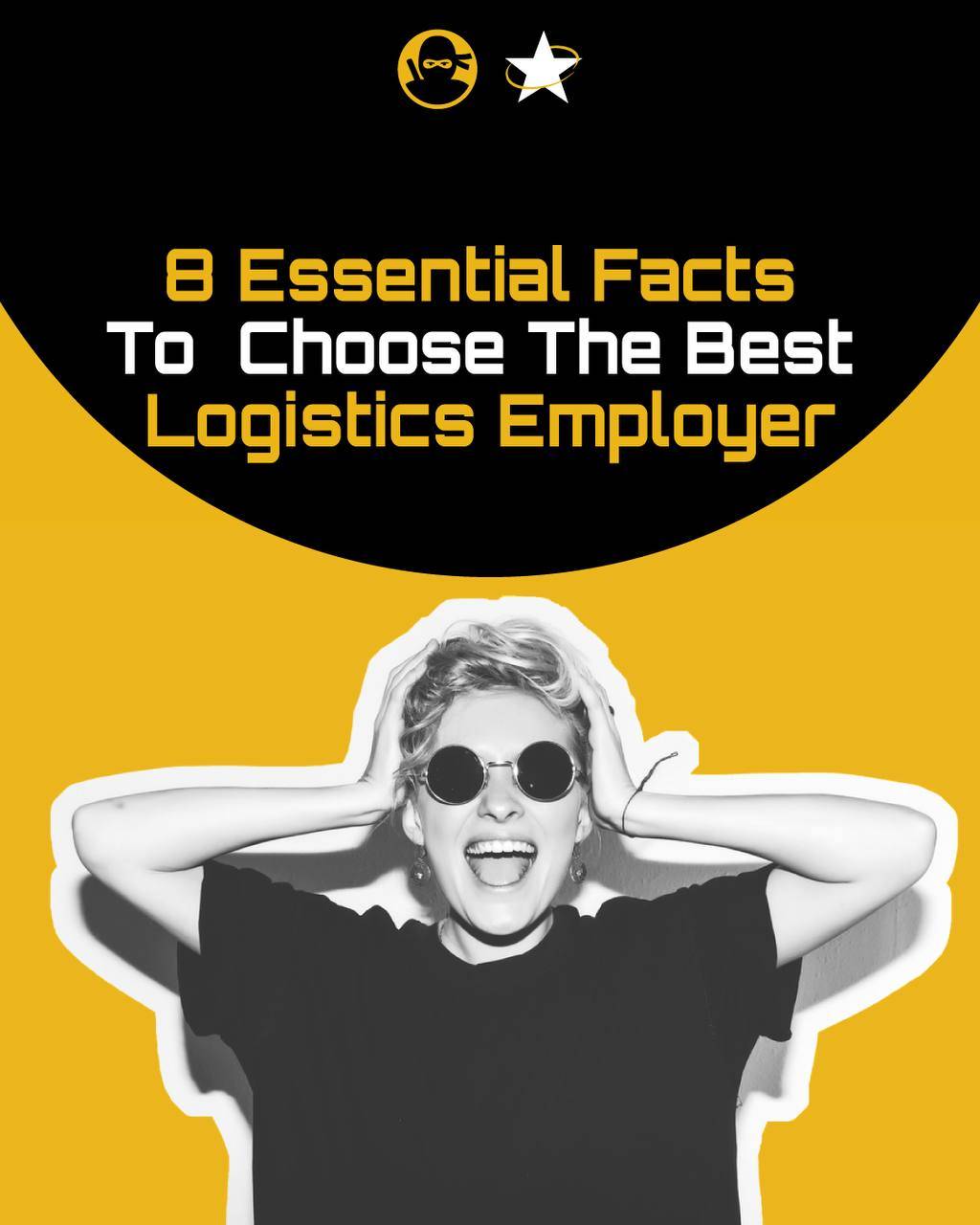 1. Credible and Reputable MC#
As the #1 West Coast Landstar Agency, we have demonstrated the success of our customer-centric approach. We have 30+ years of transportation and logistics experience using only ONE CONSISTENT MC # backed by our financial stability. That's why customers trust us!
2. Asset Trucks
Our partnership with Landstar gives us access to 10,000+ asset trucks with 14,000 trailers dedicated solely to the Landstar nationwide carrier network. We also have the authority to use over 65,000 contracted capacity providers.
3. Individual DAT Account Access
We enjoy the unique opportunity to provide our employee-partners individual (not shared) DAT account access through our relationship with a $6B transportation and freight logistics industry leader.
4. Top Tier Customer Access
We give our employee-partners access to a multitude of S&P 500 and Fortune 500 companies on a daily basis.
5. High Base Salary + Commissions
In addition to receiving your uncapped share of each transaction you process, you will also receive a generous fixed monthly salary
6. Family Medical Insurance
One of the most important things for us is the health of our employee-partners and their family members. Thus we offer family medical insurance benefits to our employee-partners.
7. Gym Membership
As our work is mostly sedentary, we provide an annual gym membership encouraging the physical and mental health and well-being of our employee-partners.
8. Team Building and Corporate Events
The logistics industry often receives a less-than-appealing reputation for monotony. We break these stereotypes through our professional yet cool, motivating, and friendly team environment. We also host regular team-building and corporate-sponsored events.
 
View more
View Less
Benefits
Annual bonus
Medical insurance
Teambuilding and corporate events
Local and online training package
Complimentary tea, coffee and refreshments
Company performance-based bonuses
Gamezone or fun activities
Free parking
Free car