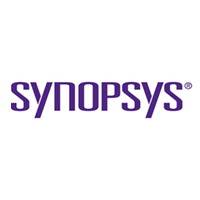 Senior Analog Design Engineer / 38204BR
Employment term: Permanent
Category: Hardware design
Job type: Full time
Location: Yerevan
Job description:
You will be part of a strong development team in the area of GPIOs , Speciality IOs and General Purpose Analog IPs. You will develop Analog Full Custom IPs such as: GPIOs , I2C, I3C , SMBUS , eMMC , SVID , Quad SPI, JTAG.High performance LVDS Crystal Oscillators, Adaptive Bias Generator, Voltage Regulators. You will be working with experienced set of teams locally and in with people from various sites spread across globe.
/en/senior-analog-design-engineer-38206
Required qualifications
Bachelors/Masters in ECE/EE from a reputed university/institution.
8+ years of industry experience in related field.
Good grip over CMOS circuit design fundamentals, device physics , Technology effects.
Can micro architect circuit from specifications, can create simulation benches to verify the specification, can
Circuit understanding and debugging.
Understanding of layout and parasitic extraction.
Experience with spice simulations and various sub-micron design methodologies.
Preferred Experience:
Strong desire to learn and explore new technologies.
Good analytical and problem-solving skills.
A proactive team player with good written and verbal communication skills.
Creative and flexible personality with customer facing skills.
Networking skills with internal and external senior personnel in own area of expertise.
Required candidate level:
Senior
Additional information
At Synopsys, we're at the heart of the innovations that change the way we work and play. Selfdriving cars. Artificial Intelligence. The cloud. 5G. The Internet of Things. These breakthroughs are
ushering in the Era of Smart Everything. And we're powering it all with the world's most advanced technologies for chip design and software security. If you share our passion for innovation, we want
to meet you.

Our Silicon IP business is all about integrating more capabilities into an SoC—faster. We offer the world's broadest portfolio of silicon IP—predesigned blocks of logic, memory, interfaces, analog, security, and embedded processors. All to help customers integrate more capabilities. Meet unique performance, power, and size requirements of their target applications. And get differentiated products to market quickly with reduced risk.
You can apply for this job just by following Application procedure.
Application procedures
Apply here.
Please clearly mention that you have heard of this job opportunity on staff.am
Share this job via your favorite social media channel.
About Company
Synopsys Armenia provides R&D and product support for electronic design automation (EDA), design for manufacturing (DFM), and semiconductor intellectual property (IP) solutions.
Synopsys established a presence in Armenia in 2004 as Synopsys Armenia, it is one of the largest IT employers in Armenia with more than 1000 employees. With two locations in Yerevan, and one in Gyumri, Synopsys Armenia is also one of the largest Synopsys sites outside the U.S.
Synopsys technology makes it possible for leading companies to build smarts, security, and safety into their nextgeneration products. From silicon to software, we globally help our customers meet new goals for power, speed, connectivity, mobility, and reliability that are critical to the future of Smart, Secure Everything. We are committed to bringing the best technology solutions to our customers. Synopsys Armenia exemplifies how Synopsys' business practices throughout the world reflect our company values of leadership, customer success and integrity.
Employees about working at Synopsys Armenia
Staff.am team visited Synopsys Armenia Gyumri site to celebrate the 1000th employee, Artyom Aleksanyan, as well as learn about the advantages of Synopsys Armenia, talk about its achievements and present opportunities in the field of engineering.
View more
View Less
Synopsys Impact
There has been a fundamental shift in product development. Not merely a revolution in materials or design, but a revolution of possibilities. Discover how a New World of Innovation, defined by scale and systemic complexity, depend on the intersection of chips and software to create amazing products. #smarteverything #innovation
Synopsys is a global leader in electronic design automation, based in Silicon Valley, California, and offering tremendous challenge and opportunity to technology, IT and corporate support professionals. This video will give you a glimpse at the many ways Synopsys touches our lives every day through its cutting-edge technology and design. Synopsys is helping many large, global clients stay years ahead of the technological curve through its design and testing tools as they accelerate their innovation in creating the next generation of products that will be part of our everyday lives.
View more
View Less
Synopsys. Smart Everything: Powered by Silicon and Software.
From the chip to the cloud, Synopsys technology is at the heart of innovations that are changing the way people work and play. We help you meet new requirements for power, reliability, mobility, and security that are the foundation for Smart Everything. Usher in a new era of chips and software—and bring Smart Everything to life—with Synopsys.
View more
View Less
Benefits
Annual bonus
Free language courses
Medical insurance
Stock options
Flexible working schedule
Family medical insurance
Company performance-based bonuses
Day off
Sport package
Staff referral program
Testimonials
Սինոփսիս-ը մեծ հնարավորություն է առաջին հերթին ուսանողների համար: Այն ինձ հնարավորություն է տվել ուսման հետ համատեղ աշխատել, միաժամանակ կրկնակի գիտելիքներ ձեռք բերել։ Ինձ արդեն շատ հարազատ դարձած այս միջավայրը լի է մասնագիտական աճով, լավ ու համբերատար մարդկանցով եւ անսպառ սուրճով :)))
Տաթևիկ Չիբուխչյան - ASIC Digital Design Engineer