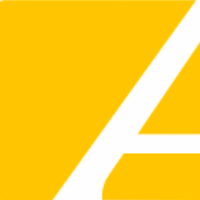 Senior Flutter Developer
Employment term: Permanent
Category: Software development
Job type: Full time
Location: Yerevan
Job description:
We are an innovative and dynamic software development company based in Armenia that is dedicated to enabling the technical success of German startups and corporates. We are seeking a Senior Flutter Developer to join us on-site and play a crucial role in shaping the success of the companies we work with. As a developer with our company, you will have direct communication with product owners and collaborate with our team to understand business requirements and translate them into technical development using Flutter. We are looking for a results-driven individual with a passion for mobile development who wants to work on exciting projects in a fast-paced environment. The ideal candidate should have a strong background in mobile application development and be familiar with agile methodologies.
/en/senior-flutter-developer-12
Job responsibilities
Develop and maintain high-quality mobile applications using Flutter
Collaborate with the product team to ensure the best possible user experience
Write clean, maintainable, and testable code
Participate in code reviews and provide feedback to other developers
Troubleshoot and debug applications as needed
Stay up to date with emerging trends and technologies in mobile development
Required qualifications
At least 5 years of experience in mobile application development
Strong experience in developing mobile applications using Flutter
Strong knowledge of Dart programming language
Experience with state management libraries such as Provider, Bloc, and Redux
Strong experience with RESTful APIs and asynchronous programming
Experience with version control systems such as Git
Strong problem-solving skills and attention to detail
Excellent verbal and written communication skills in English (B2 level)
Required candidate level:
Senior
Professional skills
Redux
Mobile technologies
Dart
Soft skills
Problem solving 
Attention to details
Communication Skills
You can apply for this job just by following Application procedure.
Application procedures
If you are a Senior Flutter Developer looking for a new challenge and meet the above requirements, please apply now with your updated resume։ career@aist.global
Please clearly mention that you have heard of this job opportunity on staff.am
Share this job via your favorite social media channel.
About Company
We are AIST -  a team of talented software engineers, marketers, and designers, who design, develop, and maintain complex software products specific to the clients' business needs. Our partners get considerable digital experience, which is the key to meet their challenging requirements and find individual solutions.
At AIST, we work in the Agile Scrum methodology, which allows the clients to be involved in inclusive development and design process.
The final goal, at AIST, is to provide strategies and solutions that go beyond the expected. You should support the team to deliver a wide range of mobile, web, desktop, and enterprise software technology experience across all major development environments, frameworks, and platforms.
Over 70 Clients in 20 Countries have increased their success level with AIST. Become a part of us!
We are always looking for fresh talents
We are AIST - innovative, result-driven, smart architects, and creative designers that come together like a dream team to build something incredible for our partners.
Though we are passionate about our work, life at AIST isn't only about hardworking. 
Our friendly team doesn't miss any chance to celebrate the ordinary day, share a cake, play chess and basketball, or have fun. 
IF you attract people's attention with your ability to communicate and collaborate in a team and at the same time stand out from the crowd as an innovative, forward-thinking and open-minded, fast learner, come and share a cup of coffee with us. You are more than welcome.
View more
View Less
Benefits
Annual salary review
Local and online training package
Complimentary tea, coffee and refreshments
Teambuilding and corporate events
Free parking
Contact details
Website https://aist.global/
Phone: +37444477577
Address: 24 Nairi Zaryan St, Yerevan, Armenia