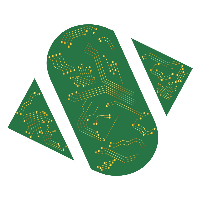 Senior Full-Stack Developer | Yerevan Branch
Employment term: Permanent
Category: Software development
Job type: Full time
Location: Yerevan
Job description:
Instigate Semiconductor CJSC is looking for Senior Full-stack Developer in Yerevan.
/en/senior-full-stack-developer-yerevan-branch-31
Job responsibilities
Project Goal: We are completely redesigning the existing IDE from scratch to build on top of the new Eclipse Theia IDE. We will also work on building similar features for the VSCode IDE later, which can reuse many features implemented for the Theia IDE.
Required qualifications
BS and MS degree in Computer Science or in a related field
Experience in IDE development and UI/UX design
Experience in building Eclipse and VSCode plugins/extensions preferred
Object Oriented JavaScript/Typescript – Theia extensions are written using Typescript and Theia core's objects
React – Theia extensions use a modified subset of the React framework as its frontend. Almost all the frontend is written with React.
CSS & UX design - Like standard HTML, React elements can be styled with CSS to make the IDE easy to understand/use.
Inversify / Dependency injection practices – Theia extensions and packages interface using a module called Inversify. This module provides an API to easily perform dependency injection (programming style where child objects are passed into a parent object rather than being a hard-coded member). Inversify is needed to make the extension's changes visible to the rest of Theia.
Language Server – Ability to implement language servers to auto-complete code and pragmas. Client side is written in Typescript and server side can be written in another language if needed, such as C/C++.
Excellent written and verbal communication in English.

Effective team player, collaborator and a great motivator for team.

Positive, constructive and can do/learn attitude
Required candidate level:
Senior
Additional information
Аpply online via staff.am and follow entire application process.
Professional skills
JavaScript
React.js
TypeScript
C/C++
CSS
UI/UX
Soft skills
Leadership skills
Positive attitude
Time management
Problem solving 
Coaching /mentorship
Teamwork
Hardworking
Responsibility
Share this job via your favorite social media channel.
About Company
Instigate Semiconductor was founded in August 2020 as one of the member companies of Instigate Group. With expertise in EDA, Instigate Semiconductor focuses on FPGA development and provides solutions to the market leaders of microcontroller and semiconductor manufacturers. 
Instigate Semiconductor CJSC in partnership with the Microchip Technology Inc. company performs activities in EDA sphere, particularly:
FGPA Design and Development
Digital Design
Logical Verification
Software Development
Quality Assurance
Our growing team is happy to find new members. Successful candidates are offered with an environment for professional growth and overcoming challenges. Along with all these, the company offers working conditions that meet the market demand.
Our addresses:

Head Office:
134/1 Tsarav Aghbyur Str, 0052, Yerevan, Armenia

Gyumri branch 
1 Alex Manoogian Street, Gyumri, Armenia

Vanadzor branch 
11/4 Vardanants Street, Vanadzor, Armenia
Ijevan branch
4/25 Valans Street, Ijevan, Armenia.
Benefits
Annual salary review
Medical insurance
Teambuilding and corporate events
"Baby born" package
Free parking
Day off
Reward System
Company performance-based bonuses
13th salary
No dress code
Professional Certification/College Reimbursement
Parental Leave
Wedding gift/ Marriage package
Shooting Trainings