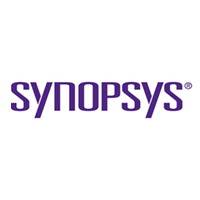 Senior R&D Engineer/Backend Data Processing / 43257BR
Employment term: Permanent
Category: Hardware design
Job type: Full time
Location: Yerevan
Job description:
Synopsys is looking for senior back-end software engineer to develop high performance software, to work on our next generation analytics/intelligent platforms (Silicon Lifecycle Mgt Analytics Platform) to solve the problems and challenges the semiconductor industry is facing today.
/en/senior-rd-engineerbackend-data-processing-43257br
Job responsibilities
Contribute to all steps of the software development lifecycle from start to completion,
Interact with the Product Owner for the analysis of the requirements and the writing the technical specifications.
Take part in the estimates of the development effort.
Develop and do R&D white box test the code.
Contribute to Synopsys' high-quality standards for software development.
Required qualifications
~5 years of experience in C++/Java (Java 8 and higher as optional) software development
Good troubleshooting and software debug skills in Linux and Windows
Ability to write specifications and communicate in English.
Experience on Big Data and performance optimizations and scalability
Knowledge of semiconductor domain could be a plus but is not required.
Familiar with ETL flow is a plus.
Rational database such as Oracle, SQLite, as optional
Capability to develop code answering to a high level of quality, performance, and robustness.
Team spirit, motivation, and good productive relationship with colleagues local and remote site.
Required candidate level:
Senior
Additional information
Our Silicon IP business is all about integrating more capabilities into an SoC—faster. We offer the world's broadest portfolio of silicon IP. We develop predesigned blocks of logic, memory, interfaces, analog, security, and embedded processors. All to help customers integrate more capabilities. Meet unique performance, power, and size requirements of their target applications. And get differentiated products to market quickly with reduced risk.

At Synopsys, we're at the heart of the innovations that change the way we work and play. Self-driving cars. Artificial Intelligence. The cloud. 5G. The Internet of Things. These breakthroughs are ushering in the Era of Smart Everything. And we're powering it all with the world's most advanced technologies for chip design and software security. If you share our passion for innovation, we want to meet you. 

Inclusion and Diversity are important to us. Synopsys considers all applicants for employment without regard to race, color, religion, national origin, gender, sexual orientation, gender identity, age, military veteran status, or disa
Professional skills
Java
SQL
C++
Linux
Soft skills
Communication
You can apply for this job just by following Application procedure.
Application procedures
Apply here.
Please clearly mention that you have heard of this job opportunity on staff.am
Share this job via your favorite social media channel.
About Company
Synopsys Armenia provides R&D and product support for electronic design automation (EDA), design for manufacturing (DFM), and semiconductor intellectual property (IP) solutions.
Synopsys established a presence in Armenia in 2004 as Synopsys Armenia, it is one of the largest IT employers in Armenia with more than 1000 employees. With two locations in Yerevan, and one in Gyumri, Synopsys Armenia is also one of the largest Synopsys sites outside the U.S.
Synopsys technology makes it possible for leading companies to build smarts, security, and safety into their nextgeneration products. From silicon to software, we globally help our customers meet new goals for power, speed, connectivity, mobility, and reliability that are critical to the future of Smart, Secure Everything. We are committed to bringing the best technology solutions to our customers. Synopsys Armenia exemplifies how Synopsys' business practices throughout the world reflect our company values of leadership, customer success and integrity.
Employees about working at Synopsys Armenia
Staff.am team visited Synopsys Armenia Gyumri site to celebrate the 1000th employee, Artyom Aleksanyan, as well as learn about the advantages of Synopsys Armenia, talk about its achievements and present opportunities in the field of engineering.
View more
View Less
Synopsys Impact
There has been a fundamental shift in product development. Not merely a revolution in materials or design, but a revolution of possibilities. Discover how a New World of Innovation, defined by scale and systemic complexity, depend on the intersection of chips and software to create amazing products. #smarteverything #innovation
Synopsys is a global leader in electronic design automation, based in Silicon Valley, California, and offering tremendous challenge and opportunity to technology, IT and corporate support professionals. This video will give you a glimpse at the many ways Synopsys touches our lives every day through its cutting-edge technology and design. Synopsys is helping many large, global clients stay years ahead of the technological curve through its design and testing tools as they accelerate their innovation in creating the next generation of products that will be part of our everyday lives.
View more
View Less
Synopsys. Smart Everything: Powered by Silicon and Software.
From the chip to the cloud, Synopsys technology is at the heart of innovations that are changing the way people work and play. We help you meet new requirements for power, reliability, mobility, and security that are the foundation for Smart Everything. Usher in a new era of chips and software—and bring Smart Everything to life—with Synopsys.
View more
View Less
Benefits
Annual bonus
Free language courses
Medical insurance
Stock options
Flexible working schedule
Family medical insurance
Company performance-based bonuses
Day off
Sport package
Staff referral program
Testimonials
Սինոփսիս-ը մեծ հնարավորություն է առաջին հերթին ուսանողների համար: Այն ինձ հնարավորություն է տվել ուսման հետ համատեղ աշխատել, միաժամանակ կրկնակի գիտելիքներ ձեռք բերել։ Ինձ արդեն շատ հարազատ դարձած այս միջավայրը լի է մասնագիտական աճով, լավ ու համբերատար մարդկանցով եւ անսպառ սուրճով :)))
Տաթևիկ Չիբուխչյան - ASIC Digital Design Engineer