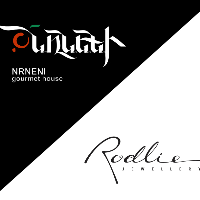 SMM Specialist
Employment term: Permanent
Category: Marketing/Advertising
Job type: Full time
Location: Yerevan
Job description:
Rodlie Jewellery և Nrneni Gourmet house ընկերությունները փնտրում են ՍՄՄ մասնագետ։
Եթե դու՝
պատրաստակամ ես լուծումներ գտնել և նորամուծություններ օգտագործել․
ունես ուժեղ միջանձնային և հաղորդակցման հմտություններ․
թիմում աշխատելու ունակություն․
պատասխանատվության բարձր զգացում․
ապա մենք փնտրում ենք քեզ։
/en/smm-specialist-1130
Job responsibilities
մշակել և իրականացնել սոցիալական մեդիայի ռազմավարություններ՝ ապրանքանիշի իրազեկվածությունը և լսարանի ներգրավվածությունը բարձրացնելու համար.
ստեղծել ամսական հրապարակումների պլան երկու սոցիալական ցանցերի համար.
ստեղծել, խմբագրել, հրապարակել ամենօրյա հրապարակում.
ստեղծել և կառավարել գովազդները և գովազդային արշավները սոցիալական ցանցերում.
կառավարել սոցիալական մեդիայի հաշիվները՝ հետևորդների և հաճախորդների հետ մշտական կապի մեջ լինելով․
պատասխանել հաճախորդների հաղորդագրություններին ․
կառուցել և պահպանել հարաբերություններ հիմնական հաճախորդների հետ․
մնալ արդի սոցիալական մեդիայի վերջին միտումների, տեխնոլոգիաների և լավագույն փորձի հետ:
Required qualifications
բարձրագույն կրթություն մարքեթինգի, կառավարման կամ հարակից ոլորտում.
3 տարվա աշխատանքային փորձ սոցիալական մեդիա մարքեթինգում․
ՍՄՄ, Ads Manager, Business Suite և սոցիալական վերլուծության գործիքների իմացություն․
գովազդային տեքստերի ստեղծում և մշակում․
գրավոր և բանավոր հաղորդակցման առաջադեմ հմտություններ․
բազմաբնույթ առաջադրանքների և արդյունավետ առաջնահերթությունների կարողություն․
ստեղծագործական խնդիրների լուծման հմտություններ․
թիմում աշխատելու ունակություն․
ժամանակի կառավարման հմտություններ․
անգլերենի և ռուսերենի լավ իմացություն
Required candidate level:
Mid level
Additional information
Աշխատանքին դիմելու համար ուղարկեք Ձեր ինքնակենսագրականը info@rodlie.am էլեկտրոնային հասցեին կամ զանգահարեք +374 44 999960 հեռախոսահամարին։
Please clearly mention that you have heard of this job opportunity on staff.am
Professional skills
SMM
Content writing
Content marketing
Share this job via your favorite social media channel.