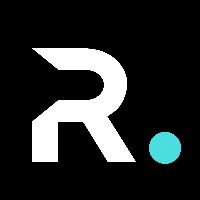 Social Media Specialist
Employment term: Permanent
Category: Marketing/Advertising
Job type: Full time
Location: Yerevan
Job description:
We are a digital marketing agency looking for an enthusiastic specialist who is deeply into Social Media content and ads. You are going to be welcomed in a fun atmosphere where you'd be catching lots of growth opportunities.
/en/social-media-specialist-58
Job responsibilities
• Create and contribute to the creation of digital content;
• Build SMM strategies for companies with various orientations;
• Develop, run, and monitor paid ads, including ads on Social Media and other digital platforms if needed;
• Measure and report the performance of digital campaigns;
• Keep in pace with digital trends and insights, and find new opportunities.
Required qualifications
• Proficiency in English;
• 1+ years of experience in digital marketing;
• Experience working on different social media channels, including Twitter and LinkedIn;
• Deep strategic and technical expertise in content marketing and Ads Manager;
• Ability to organize, prioritize and manage multiple projects simultaneously,
• Willingness to perform as a team player and communicate with partners.
Required candidate level:
Mid level
Additional information
If you feel you are a good match for this position, you are welcome to apply by sending your CV and portfolio to hello@thebusinessrover.com, in the subject line mentioning "Social Media Specialist."
Please clearly mention that you have heard of this job opportunity on staff.am
Professional skills
Facebook Ads
YouTube Ads
Video editing
Editing
Copywriting
Social Media Marketing
Soft skills
Time management
Flexible
Detail-oriented
Creative thinking
Multitasking
Share this job via your favorite social media channel.