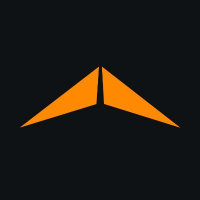 Technical Support Specialist (Night Shift)
Employment term: Permanent
Category: Other IT
Job type: Full time
Location: Yerevan
Job description:
We are looking for a Technical Support Specialist responsible for providing our customers with the highest technical support in the evening and night shift hours.
You will diagnose and troubleshoot software and hardware problems. For more complex issues that require nuanced instruction, you will contact clients via phone and provide clear, written technical instructions.
/en/technical-support-specialist-night-shift-12
Job responsibilities
● Working with the ticket tracking system
● Troubleshoot: identify, prioritize, and escalate customer IT issues
● Based on customer queries, ensure customer network operations (printers, devices)
● Communicating the issues to the next level for further resolution if needed
● Proactively follow up and support customers to provide a high level of customer satisfaction
● Support internal staff with daily technical issues (including moving, setting up, and servicing computers and other equipment and ensuring all software requirements are met)
● Follow standard processes and procedures
Required qualifications
● Technical knowledge of network connections, computers, servers, printers, and other devices
● 3+ years of technical support experience is a must
● Troubleshooting skills (reading logs, building reports, testing)
● Ability to work on night shift hours: 11 PM-8 AM
● Advanced English verbal and written communication skills
● The capacity to work independently as well as in a team
● Detail-oriented with the ability to multitask, prioritize, and manage time effectively
● Patience in problem-solving and troubleshooting
Required candidate level:
Mid level
Additional information
What you get

● Transportation back home
● Newly renovated awesome workspace
● Prime office location (Arami street)
● Collaborative work environment
● Opportunities for professional growth
Send your CVs to hr@orders.co with "Technical Support Specialist" as an e-mail subject.
Please clearly mention that you have heard of this job opportunity on staff.am
Professional skills
Technical knowledge/competence
Share this job via your favorite social media channel.
About Company
Orders.co is a rapidly growing innovator in the restaurant technology services, who helps restaurants to improve efficiency and expand their online ordering revenue by amassing orders from all major providers into a single all-in-one device, enabling the editing of menus with a full Menu Management suite, along with the creation of an ordering website in minutes. Orders.co partners with restaurants of all sizes to improve ease of use, accessibility, and customer reach in online ordering markets. The company is headquartered in Los Angeles, California.
If you are in search of new challenges to level up your career, join our team.
We are looking for new team members to help us build the technology that creates a new reality for restaurant businesses!
Benefits
Annual salary review
Medical insurance
Teambuilding and corporate events
Complimentary tea, coffee and refreshments
Local and online training package
Company performance-based bonuses
Staff referral program
Lucky Carrot
No dress code
Contact details
Website https://orders.co/
Phone: +37444601888
Address: 4/6 Amiryan Street, 0010, Yerevan, Armenia