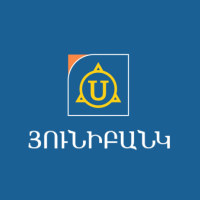 Տեխնիկական սպասարկման վարչության մասնագետ
Employment term: Permanent
Category: IT Support/Technician
Job type: Full time
Location: Yerevan
Job description:
Բանկի ներքին համակարգչային ցանցերի տեխնիկական մասի անխափան աշխատանքի ապահովումը
Բանկի տարածքներում` գլխամաս, մասնաճյուղեր, պրոմո կետեր և այլն, ներքին համակարգչային ցանցի անցկացումը, սերվերային սենյակների սարքերի և գծերի տեղակայումը և համակարգչային սարքերի տեղադրումը
Իրականացնում է անհրաժեշտ ոչ խոշոր համակարգչային սարքավորումների, պահեստամասերի և օժանդակ նյութերի ձեռք բերումը
/en/tekhnikakan-spasarkman-varchowtyan-masnaget-4
Job responsibilities
Բանկի գլխամասային գրասենյակի և մասնաճյուղերի համակարգչային սարքավորումների անխափան աշխատանքի ապահովում: Խափանումների դեպքում ուսումնասիրության անցկացնում, խափանման պատճառի պարզում: Հասարակ խափանումների դեպքում խափանման վերացնում:
Բանկի գլխամասային գրասենյակի և մասնաճյուղերի ներքին համակարգչային ցանցերի` տեխնիկական մասով, անխափան աշխատանքի ապահովում: Խափանումների դեպքում ուսումնասիրության անցկացնում, խափանման պատճառի պարզում, խափանման վերացնում:
Համակարգիչներում հիմնային և ընդհանուր օգտագործման ծրագրային համակարգերի (Microsoft Windows , Microsoft Office, Oracle client, Lsbank և այլն) տեղադրում և nւղեկցում , այդ թվում այդ համակարգերի հետ կապված հեռախոսով զանգերին պատասխանում:
Գործուղումներ մեկ կամ երկու օրով շրջաններում գտնվող մասնաճյուղեր:
Required qualifications
Բարձրագույն տեխնիկական
Առնվազն 1 տարվա փորձ համակարգչային սարքավորումների սպասարկման ոլորտում
Գիտելիքներ համակարգչի և նրա բաղկացուցիչ մասերի, ցանցային սարքավորումների կառուցվածքի և աշխատանքի վերաբերյալ: Microsoft Windows, Microsoft Office համակարգերի տեղադրում և ադմինիստրավորում: Համակարգրչային ցանցերի տեղադրում
Թիմում աշխատելու հմտություն, պատասխանատվության զգացում, զգոնություն, հաղորդակցվելու կարողություն, արագագործություն, ֆիզիկական ուժ
Required candidate level:
Not defined
Additional information
Թեկնածուներին խնդրում ենք ուղարկել իրենց ռեզյումեն (նկարով, ցանկալի է նաև ռուսերեն) cv@unibank.am հասցեին` պարտադիր նշելով պաշտոնը, որին հավակնում են:
Խնդրում ենք նշել ակնկալվող աշխատավարձը
Առաջին փուլում իրականացվում է ռեզյումեների վերլուծություն` աշխատատեղերի պահանջների համապատասխան: Այս փուլն անցնելու դեպքում թեկնածուները հրավիրվում են հարցազրույցի
Please clearly mention that you have heard of this job opportunity on staff.am
Professional skills
MS Windows, MS Office
Soft skills
Teamwork
Hardworking
Technical mind
Share this job via your favorite social media channel.
About Company
Unibank is one of the leading and high demanded banks of Armenia, providing its clients with a wide spectrum of banking products and services. Unibank is on the market for more than 15 years, and has established itself as a perfect partner in all customer segments, and has gained the trust of wide strata of the population. Today, the bank has 56 branches in Armenia and Nagorno Karabakh Republic, as well as it has a representative office in Moscow, the Russian Federation. The profitable conditions of banking services, the new approaches in line with market expectations, and high-quality customer service contribute to the establishment of a long-term, mutually beneficial cooperation with the customers and to the occupation of strong positions in the market.
Contact details
Address: 12 building, Charents street, Yerevan, Armenia