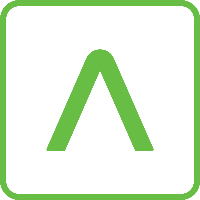 Teller, Yerevan branch network
Employment term: Permanent
Category: Banking/credit
Job type: Full time
Location: Yerevan
Job description:
The incumbent will be responsible for processing client transactions and record-keeping.
/en/teller-yerevan-branch-network-16
Job responsibilities
Processing client payment orders, client account service
Processing non-cash foreign exchange transactions
Making quick transfers
Reconciling terms of time deposit agreements in relevant software application and hard copies, processing deposit acceptance orders in software application, processing ongoing deposit and interest related operations
Reconciling terms of loan, credit line, overdraft, collateral (pledged with the Bank), guarantee agreements in relevant software application and hard copies, processing issuance orders in software application, processing ongoing repayment-related operations
Bookkeeping of plastic card related files, processing credit card related repayments, other ongoing card-related operations
Freezing and, if required, crediting and debiting client accounts pursuant to notices of the RA tax authorities, Service for Compulsory Execution of Judicial Acts, court judgments.
Other ongoing tasks
Required qualifications
University degree, preferably in accounting, finance, economy
At least 1 year of work experience (from which at least 6 months in customer service)
Experience in working with cash is desired
Good knowledge of the Microsoft Office package, knowledge of AS-Bank 4.0 is desired
Good language skills in Armenian, Russian, English
General understanding of banking and related activity, banking and civil legislation, accountingu
Excellent communication skills and positive appearance
Ability to work attentively
Team-player
Good orientation in conflict situations
Required candidate level:
Mid level
Additional information
BENEFIT PACKAGE
• Full time position, open-ended employment contract; start date: ASAP 
• Highly competitive package of benefits
• Career growth and development opportunities
REMUNERATION: Competitive
Benefit package applicable to Ameriabank CJSC employees including but not limited to annual bonus, insurance package, banking services with special rates, wide range of trainings and individual professional development plan, etc.
Professional skills
MS Office
AS banking
Soft skills
Detail-oriented
Share this job via your favorite social media channel.
About Company
Ameriabank CJSC is a universal bank offering financial services. 
We attract talents to the Ameria team and build strong and long-lasting relationships creating a beautiful environment for dreaming and pursuing dreams together.
Our services, people-focused solutions and our desire to make a difference help us build a better world and contribute to the comfort and happiness of our teammates, customers and partners.
Benefits
Annual bonus
Annual salary review
Free language courses
Medical insurance
Teambuilding and corporate events
Training program abroad
Local and online training package
Complimentary tea, coffee and refreshments
"Baby born" package
Company performance-based bonuses
Day off
Business trips
Physical Wellbeing Programs
Employee Discounts & Perks
Global Business Travel Insurance
Professional Development Reimbursement