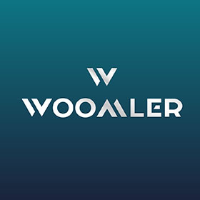 Website Developer / Shopify Developer
Employment term: Permanent
Category: Other IT
Job type: Full time
Location: Yerevan (Remote)
Job description:
Woomler Engineering who maintains several international ecommerce websites is looking for a skilled Shopify website developer to join our team.
The successful candidate will be responsible for designing, developing, and maintaining our ecommerce websites based on Shopify and WordPress CMSs. The website developer will also be responsible for ensuring that our websites are fully functional, responsive, and user-friendly.
/en/website-developer-shopify-developer
Job responsibilities
Design, develop, and maintain ecommerce websites based on Shopify and WordPress CMS and themes.
Ensure that websites are fully functional, responsive, and user-friendly.
Research market trends and implement best practices for ecommerce stores.
Add new products and categories to Shopify store and ensure that product information is accurate and up-to-date.
Collaborate with the marketing and design team to build and improve ecommerce websites, including optimizing website content and improving website design and user experience.
Troubleshoot website issues and work with technical support to resolve any problems.
Analyze website performance and make recommendations for improvements.
Stay up-to-date with the latest web development trends and technologies.
Train and educate other team members on website best practices and maintenance.
Required qualifications
Proficient in Shopify and WordPress CMS and themes, as well as HTML, CSS, JavaScript, and Shopify Liquid.
Familiarity with ecommerce platforms and software such as Shopify, WooCommerce, Magento, or BigCommerce.
Experience with ecommerce website optimization, including SEO, website speed, and conversion rate optimization.
Familiarity with website analytics tools such as Google Analytics.
Basic knowledge of HTML, CSS, JavaScript, and Shopify Liquid.
Strong collaboration and communication skills, with the ability to work effectively with cross-functional teams.
Attention to detail and ability to manage multiple projects and priorities.
Strong problem-solving and analytical skills.
Understanding of website security best practices and experience implementing security measures.
Required candidate level:
Mid level
Additional information
To apply for this position, please send your resume/CV and a cover letter to hr@woomler.com.
In your cover letter, please include a brief introduction of yourself, your relevant experience and skills. We appreciate your interest in Woomler Engineering and look forward to hearing from you.
Please clearly mention that you have heard of this job opportunity on staff.am
Professional skills
CMS
HTML/CSS
Web Design
Share this job via your favorite social media channel.
About Company
At Woomler, we're a team of passionate innovators who develop innovative, high-quality, functional products designed to make a positive impact on people's lives. Based in Armenia, we're dedicated to creating unique and stylish products that our customers love, and we're proud to sell our products to people all around the world through ecommerce.
Our talented team of designers, developers, and marketers work together to research and test new ideas, ensuring that our products are always at the forefront of innovation. From concept to delivery, we're committed to providing our customers with the best possible experience, and we're always looking for ways to improve.
At Woomler, we believe that ecommerce should be simple, convenient, and enjoyable. That's why we've invested in creating an easy-to-use online shopping experience that allows customers to browse, purchase, and receive our products quickly and efficiently.
We're proud to be an Armenia-based company, and we're dedicated to making a positive impact both locally and globally.
Woomler Team