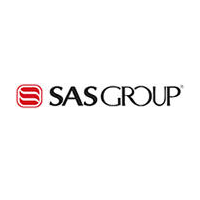 Զանգերի կենտրոնի օպերատոր
Deadline: 08 October 2022
Employment term: Permanent
Category: Sales/service management
Job type: Full time
Location: Yerevan
Job description:
<<SAS GROUP>> is hiring female workers for the vacancy in call centre
/en/zangeri-kentroni-operator-57
Job responsibilities
Serve incoming and outgoing calls of the company
Answer all the questions about goods and services
Give advices to customers about all kind of goods
Accept orders both by phone and online, follow orders to deliver accurate and on time
Required qualifications
High Education
Excellent knowledge of Armenian, English and Russian
Sufficient computer skills
Excellent communication skills and friendly speaking
Ability to work under pressure and ability to manage those situations
Required candidate level:
Mid level
Salary:
250000 AMD - 250000 AMD
Net
a month
Additional information
Վերոնշյալ կետերին համապատասխանող անձիք կարող են ուղարկել իրենց ինքնակենսագրականները նկարով  hr@sasgroup.am  էլ․ փոստին։Հեռ՝ 099-52-57-22
Խնդրում ենք հստակ նշել, որ աշխատանքի մասին տեղեկացել եք staff.am-ի միջոցով:
Please clearly mention that you have heard of this job opportunity on staff.am
Soft skills
Customer/service oriented
Share this job via your favorite social media channel.
About Company
SAS Group is one of the leading retailers in the whole South Caucasus
The priority for SAS Group is the quality of products and provided services in order to satisfy all the customer needs.
Retail is among the core business directions of the company. SAS Group runs one of the fast growing supermarkets chain in Armenia  - SAS SUPERMARKETS. 
Being one of the leading grocery and food importing companies in Armenia, SAS Group has established partnerships with many world famous  suppliers and producers. SAS Group has widened the geographical scope of its activities by importing the best products to Armenia from every corner of the world.