This year SADA has been named Google Cloud Partner of the Year for 5-years running and in April the company announced a $2.5B deal with Google Cloud.
Who are behind these developments that make headlines globally? What does SADA do? We listed the most important facts about the company based on the information provided by the SADA GDC team in Armenia.
Կարդալ հոդվածը հայերեն։ Read the article in Armenian.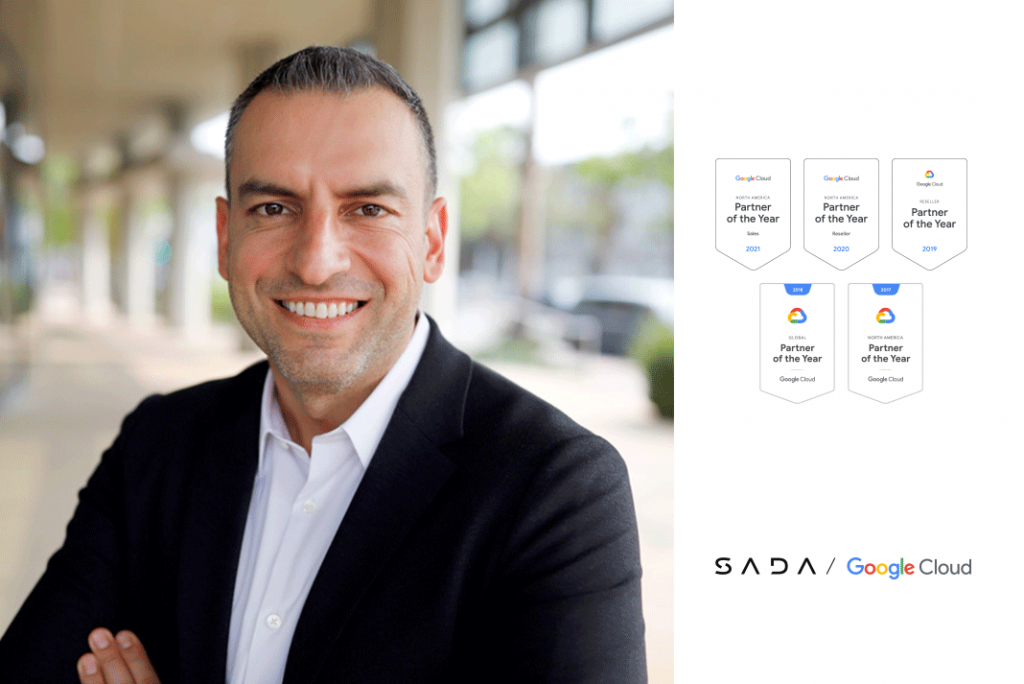 FACT 1.
SADA AS THE BEST GOOGLE CLOUD PARTNER
SADA provides services to enhance Google Cloud solutions. SADA has been named Google Cloud Partner of the Year for 5-years running. The team is very proud of this. "Our clients include Colgate-Palmolive, Neustar, Golden State Warriors, Marriott and many other companies around the world. The reputation of our clients and their choice to work with SADA testifies to professional and tremendous work by our team," said Armineh Gevorgyan, Human Resources Coordinator at SADA GDC in Armenia.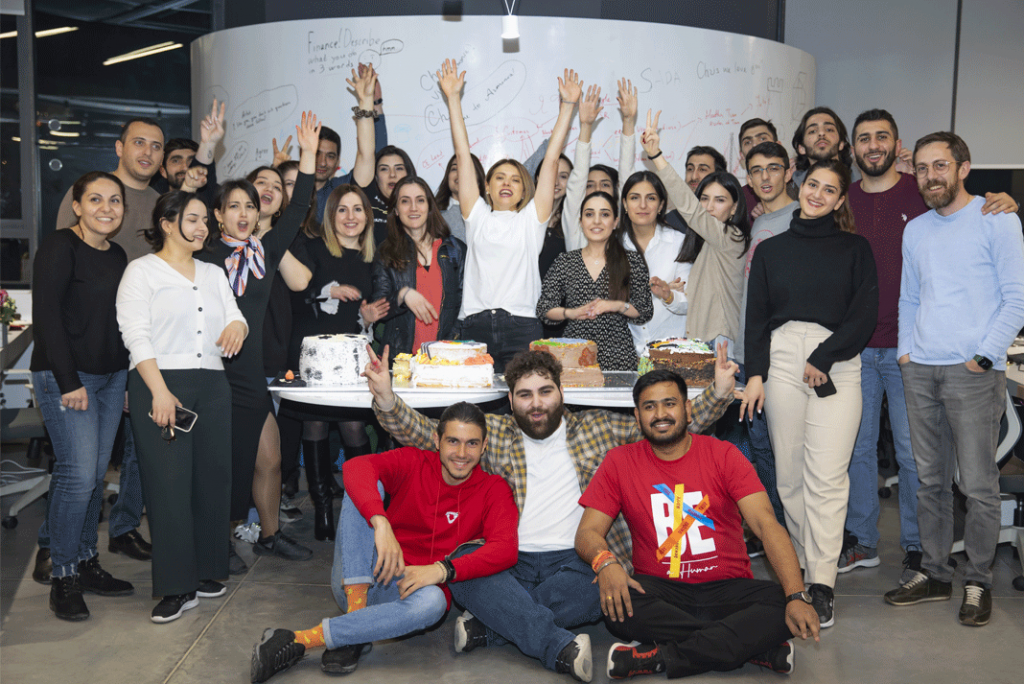 FACT 2.

2.5 BILLION DEAL WITH GOOGLE CLOUD
A $2.5 billion deal with Google Cloud brings confidence that the customer consumption of cloud services would grow. "Committing to $2.5 billion in cloud consumption demonstrates SADA's rapid growth, competitiveness, and trust in us and in relationship with our clients," said Syuzanna Azoyan, Director GDC Operations at SADA.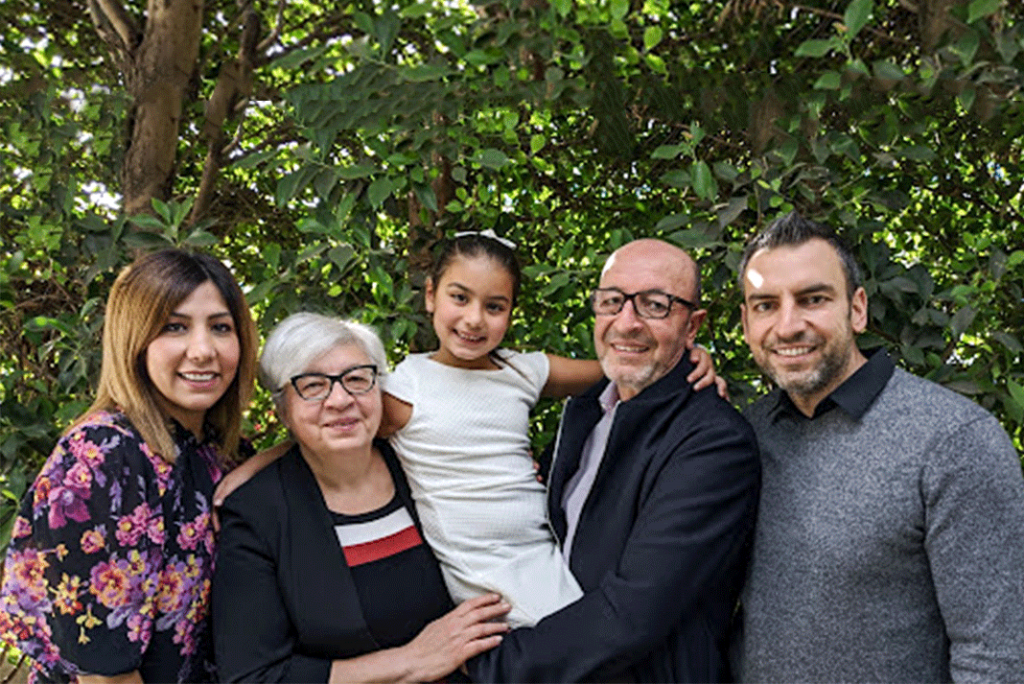 FACT 3.

SADA'S FOUNDER IS THE SAFOIAN FAMILY
The founders of SADA are Annie and Hovig Safoian, currently their son Tony is the CEO and the President of the company. The Safoian family has always been connected with Armenia.
"The founders of our company are Armenians who created one of the world's most influential technology companies in the U.S. and invested in their homeland and providing opportunities for the community," said Lidia Mahrukyan, Accounts Payable Specialist.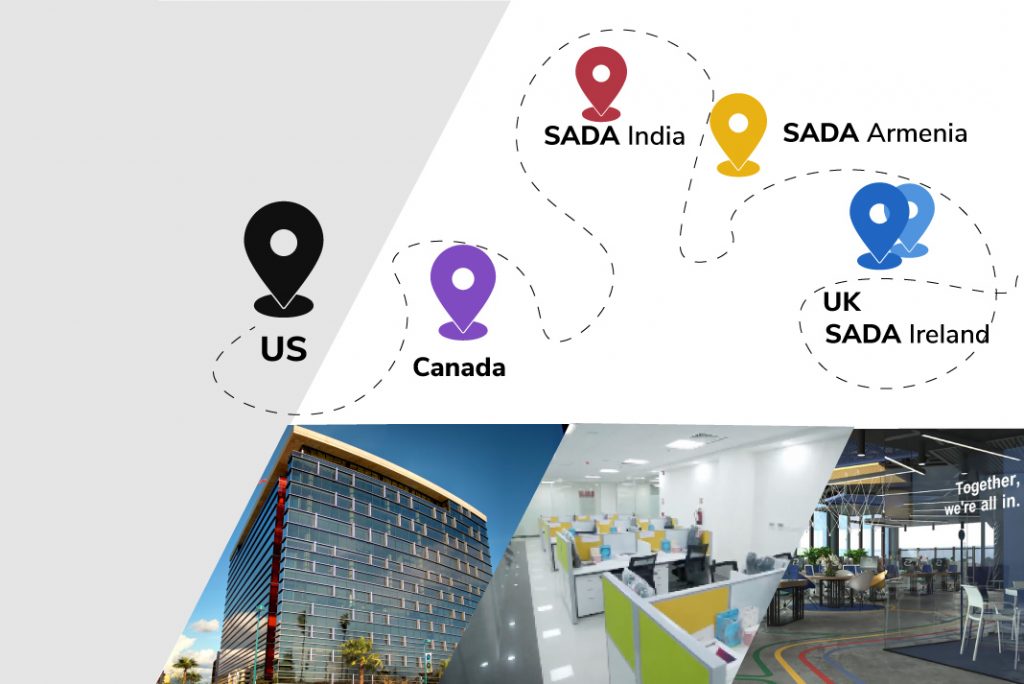 FACT 4.

SADA'S OFFICES ARE LOCATED IN IMPORTANT TECHNOLOGICAL REGIONS
SADA's offices are located in important technological regions; headquartered in the U.S. the company has offices in various US states, Canada, UK and Ireland. The company has recently acquired India-based ByteWave Digital (currently SADA-India) and opened an office in Armenia in 2021.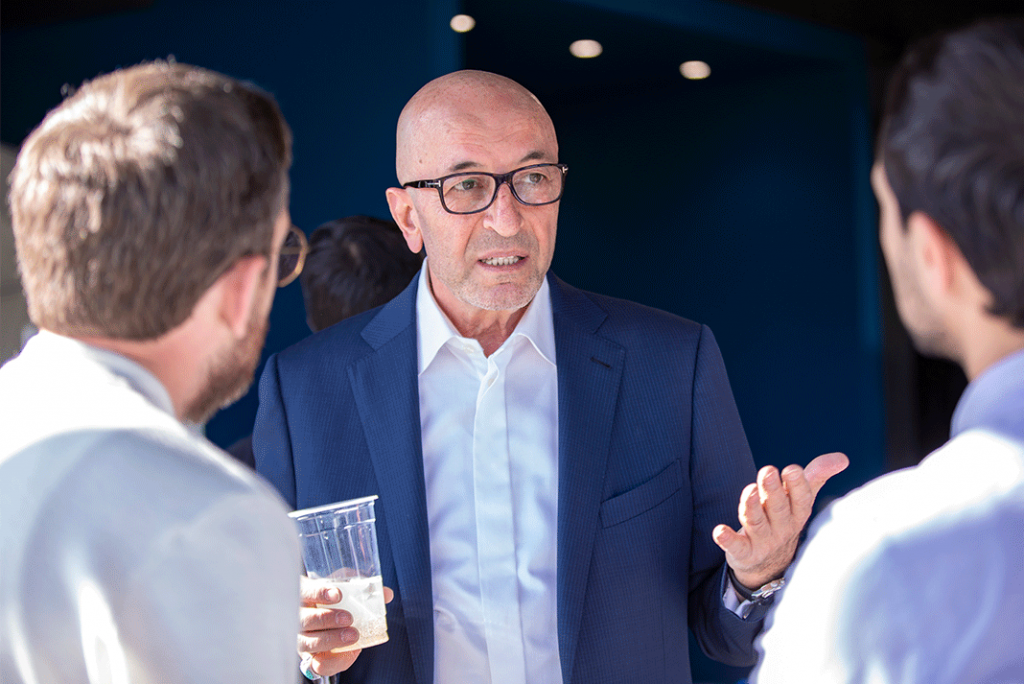 FACT 5.

SADA RANKED AS ONE OF AMERICA'S TOP 50 WORKPLACES
SADA has been ranked by Inc. as one of America's Top 50 Workplaces.
The working environment, culture and conditions are the same in all SADA offices. Team members in Armenia are selected on the same principle as in the U.S. or Canada. Any professional hired at SADA goes through a series of intensive interviews. The founder of the company also meets with the candidates, which is important for the employees. They emphasize that as a result, they have a team of professionals with outstanding skills in their field and all are in harmony with the team.
FACT 6.

MOST OF GOOGLE CLOUD CERTIFIED ENGINEERS WORK AT SADA
SADA is joined by engineers who used to work for Google, Amazon, Microsoft and Apple.
"Our engineers are highly professional and have successful careers. One of the proofs is that most of the engineers who have passed the Google Cloud Certified Fellow Program work at SADA," emphasized Alexander Grigoryan, Senior Cloud Infrastructure Engineer.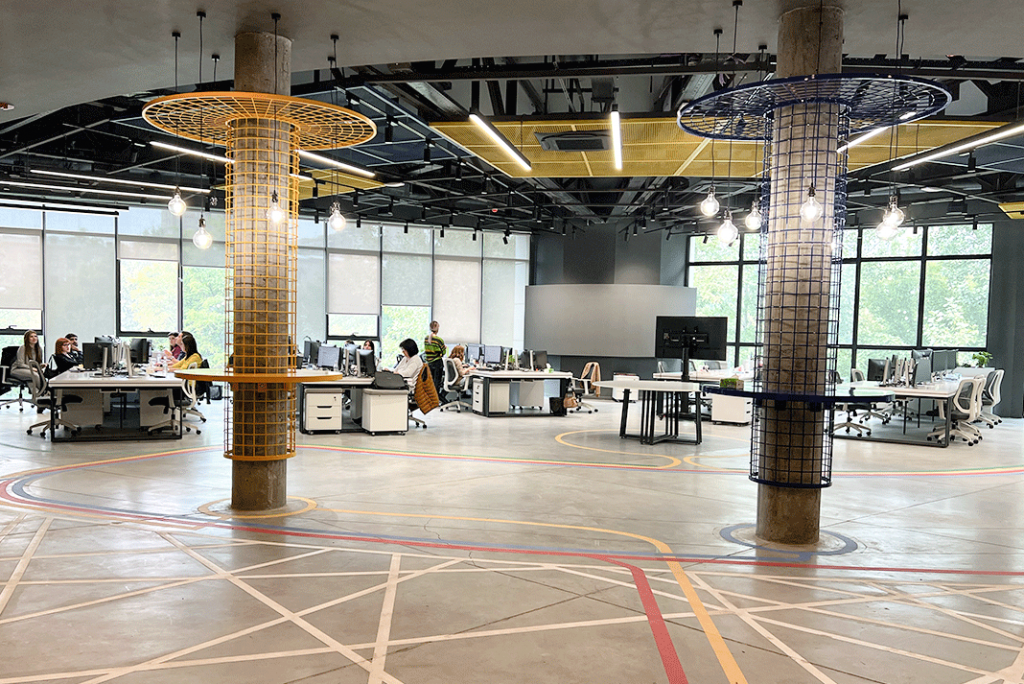 FACT 7.

SADA LISTED AMONG 5000 AMERICA'S FASTEST GROWING PRIVATE COMPANIES
A business and technology leader SADA has been ranked on the Inc. 5000 America's Fastest Growing Private Companies for 15 straight years. The company was founded in 2000 and was developing steadily and rapidly over the past 21 years.
"The Safoian family has always ensured the investment flow to SADA without attracting additional funds from any other sources," said Anna Maria Grigoryan, Talent Acquisition Specialist at SADA and added that thanks to this it was possible to maintain the best working environment and culture in the company.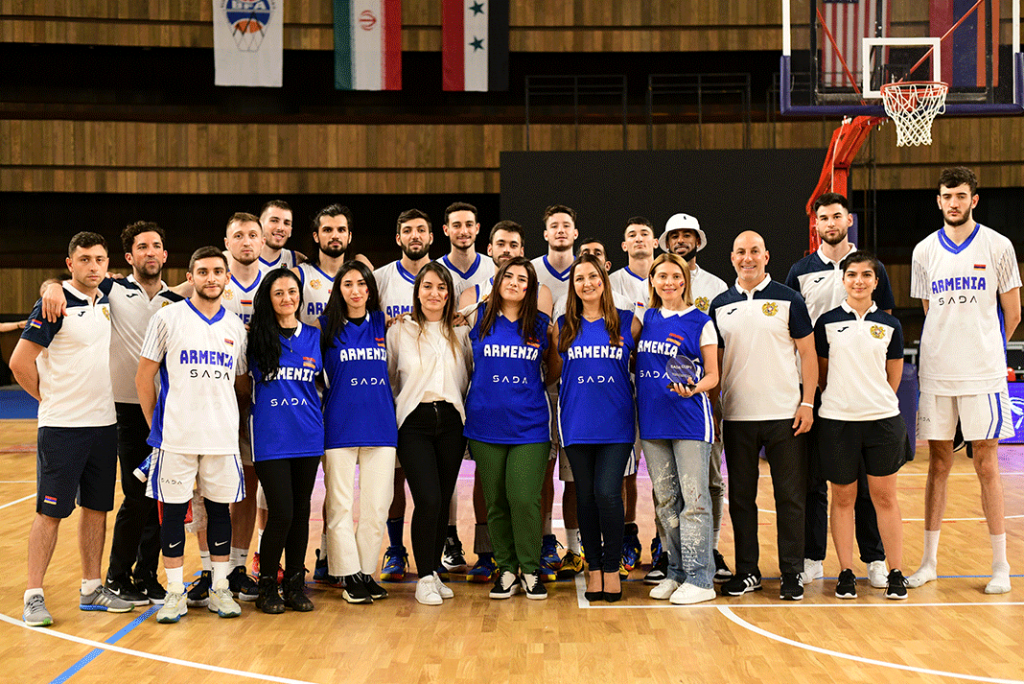 FACT 8.

SADA NAMED MARQUEE SPONSOR OF ARMENIAN NATIONAL BASKETBALL TEAM
SADA has become a marquee sponsor of the Armenian National Basketball Team and accompanied the team's success. After a 6-year break, the team won the FIBA European Championship for Small Countries. The team members fulfilled their role of a proud marquee sponsor and were among the most active supporters of the national teams in the stadium.
The first-ever SADA Cup tournament was held this year to stir up young basketball players' interest in the game.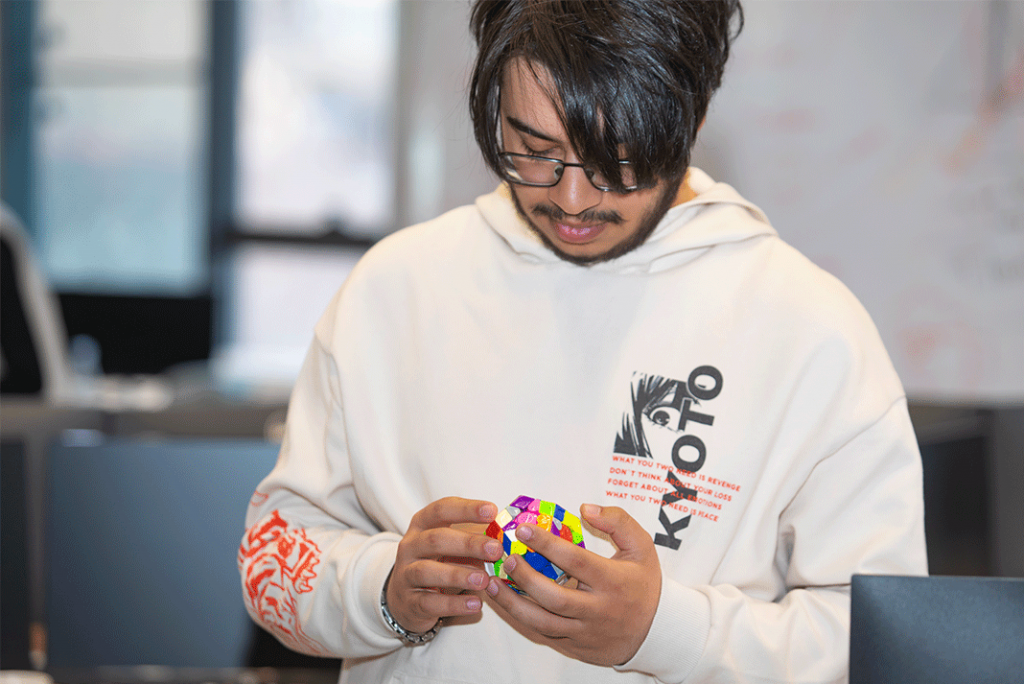 FACT 9.

SADA INVESTS GREAT RESOURCES IN TEAM DEVELOPMENT
"SADA provides students with an opportunity to learn, they come with theoretical knowledge, and here they develop practical skills, get trained and become professionals in the field of cloud solutions," said Anush Kisibekyan, GDC Office manager. The company constantly invests great resources in team development.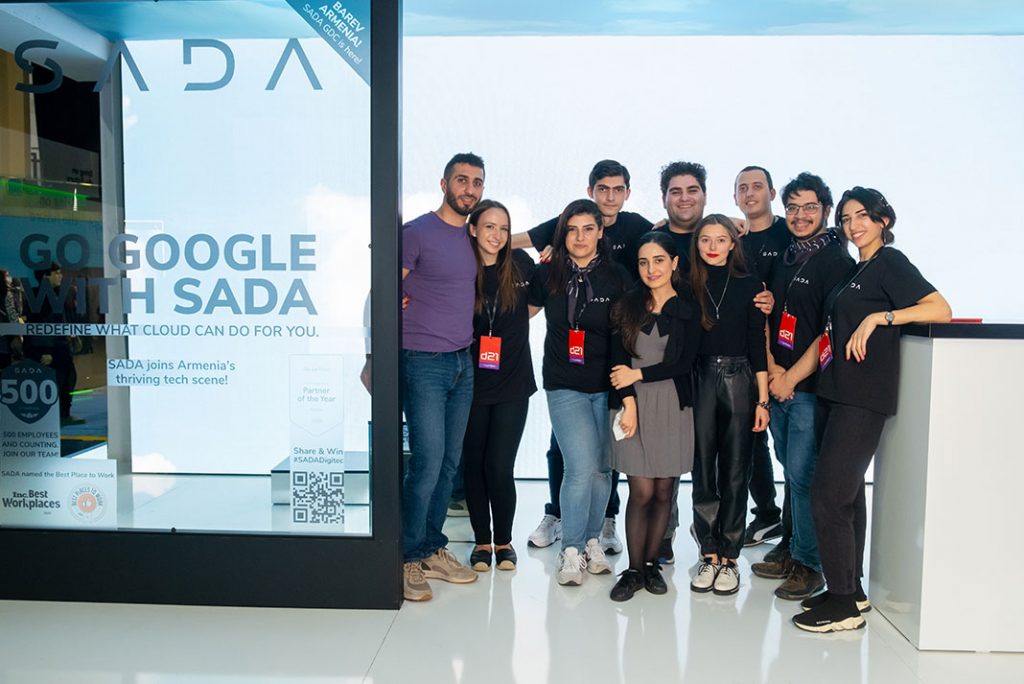 FACT 10.

WORKING AT SADA GDC IN ARMENIA, YOU GAIN INTERNATIONAL EXPERIENCE
SADA's managers are in daily contact with Armenian specialists.
"Working in Armenia, you gain international experience. By working with us, all our specialists have a guide for their career growth in the coming years. SADA is accessible to any professional," said Margarita Artemyan, Project Manager at SADA.
The team notes that all client companies and big contracts are very important.
"However, they would be so far from us if not for the position of our leaders. Here we are given the opportunity to take the initiative, to try, to fail, to succeed. This approach of the co-founder of SADA Hovig Safoian and the head of SADA-Armenia Syuzanna Azoyan is the biggest motivation for us."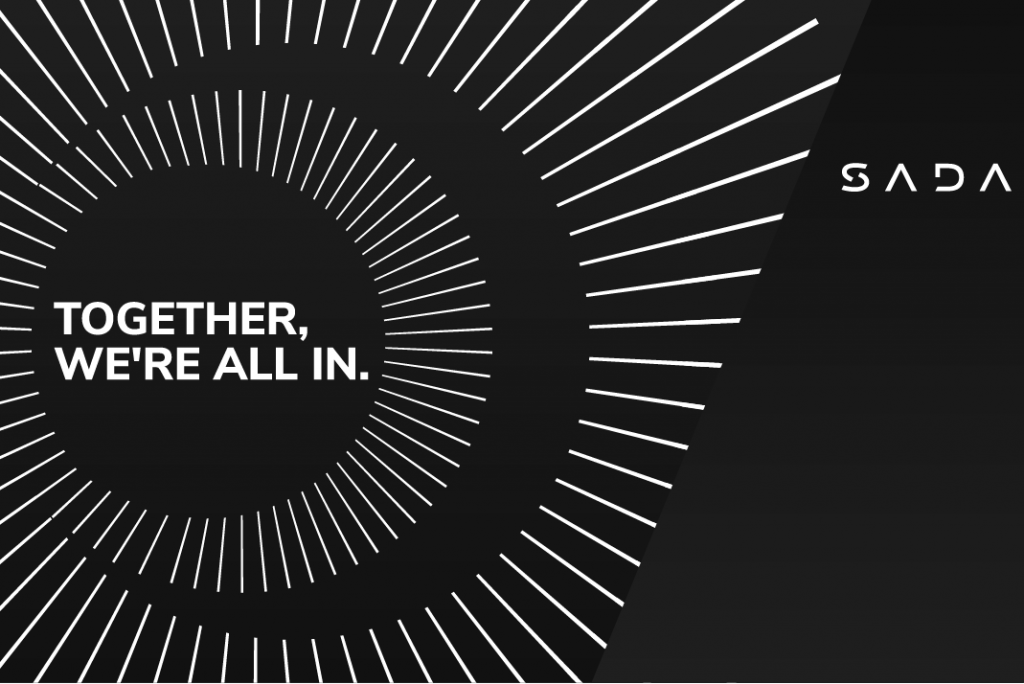 ABOUT SADA
SADA is a leading global provider of business and technology services empowering people to transform their work and organization. A Google Cloud premier partner and MSP with multiple Specializations, SADA helps enterprise clients achieve their boldest ambitions and solve their most complex business problems with cloud-based solutions. SADA has been named Google Cloud Partner of the Year for 5-years running, as well as ranking on the Inc. 5000 America's Fastest Growing Private Companies for 15 straight years, and the 2022 Inc. list of America's Top 50 Workplaces.