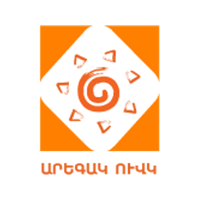 Վարկային գործակալ Աշտարակում
Deadline: 31 January 2023
Employment term: Permanent
Category: Banking/credit
Job type: Full time
Location: Ashtarak
Job description:
իրականացնել նախապատրաստական աշխատանքներ վարկառուների հետ,
գնահատել վարկառուների գործարարությունը և իրականացնել մոնիտորինգ,
կազմակերպել վարկերի տրամադրման և հավաքագրման աշխատանքները,
կազմել և վարել վարկային փաստաթղթերն ու գործերը,
աջակցել գրասենյակի վարչական և գործառնական կառավարմանը,
աջակցել կազմակերպության առաքելության իրագործմանն ու ռազմավարության զարգացմանը,
ներկայացնել պահանջվող հաշվետվությունները,
իր իրավասության սահմաններում կատարել կազմակերպության քաղաքականության, կանոնակարգերի և ներքին իրավական այլ ակտերի պահանջները:
/en/varkayin-gortsakal-ashtarakowm-6
Required qualifications
բարձրագույն կրթություն (ցանկալի է տնտեսագիտական),
նախապատվությունը տրվելու է ֆինանսաբանկային համակարգում առնվազն մեկ տարվա աշխատանքային փորձ ունեցող հավակնորդներին,
ինքնուրույն և թիմում աշխատելու ունակություն,
կազմակերպչական ձիրք, հաղորդակցվելու և բանակցելու կարողություններ,
ֆինանսական և վիճակագրական տվյալներ վերլուծելու ունակություններ,
հայերեն լեզվի գերազանց իմացություն,
համակարգչից օգտվելու բավարար գիտելիքներ և հմտություններ:
Required candidate level:
Not defined
Additional information
Аpply online via staff.am and follow entire application process.
Soft skills
Negotiation skills
Time management
Detail-oriented
Share this job via your favorite social media channel.
About Company
Being one of the leaders in Armenian financial market, it is already 20 years that AREGAK has been providing its services in all regions of the Republic of Armenia and Nagorno Karabakh.
The most valuable asset for AREGAK is its workforce. "AREGAK" offers health insurance, consumer loans with special terms, professional training opportunities and, of course, competitive compensation scheme to its employees.
Benefits
Medical insurance
Teambuilding and corporate events
Local and online training package
"Baby born" package
Day off
Company performance-based bonuses
Special day-offs
Business trips
Personal Accident, Death & Illness Insurance
Contact details
Website http://www.aregak.am
Phone: +37460477577
Address: 4/6 Amiryan St, Yerevan, Armenia