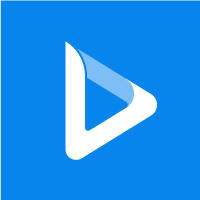 Animation Templates Editor
Employment term: Permanent
Category: UI/UX/Graphic Design
Job type: Full time
Location: Yerevan
Job description:
This is a full-time opportunity for a specialist who is driven by the technical aspect of the design process.
/en/animation-templates-editor-12
Job responsibilities
Discuss, refine, and approve tasks along with carrying out technical adaptations.

Work and collaborate with the animation team throughout the entire development pipeline while contributing directly to the project.

Develop and upload animation templates that meet website standards while making sure that everything works right.

Solve technical issues on animations sent by animators.

Adjust the projects according to the technical standards of the company's website.

Follow deadlines for assigned tasks.

Fix technical issues found by technical testing of video templates.
Required qualifications
Knowledge of Adobe After Effects program.
Basic techniques of animation.
Familiarity with Adobe Photoshop and Illustrator programs.
Knowledge of JavaScript will be an advantage.
Ability to give and receive constructive feedback.
Hard-working and team-player attitude․
Required candidate level:
Not defined
Additional information
Professional skills
Adobe After Effects
Adobe Illustrator
Adobe Photoshop
Soft skills
Time management
Teamwork
Result-oriented
Open-Mindedness
You can apply for this job just by following Application procedure.
Application procedures
If this sounds like a position for you, please fill out this form.
We highly appreciate your interest in our company, however, only shortlisted candidates will be contacted for an interview.
Please clearly mention that you have heard of this job opportunity on staff.am
Share this job via your favorite social media channel.
About Company
At Renderforest, we are on a mission to make successful branding available and affordable for everyone. We provide our users with leading marketing tools to create broadcast-quality videos and animations, unique logos, and professional websites effortlessly.
High quality in human resources and impeccable work ethics are the key to our success. Our team is working hard to give people the opportunity to create high-quality videos with a professional touch. We put quality at the core of everything we do, and this reflects not only in our product but also in our team spirit and collaborations. 
A few years ago creating animated scenes and high-quality video advertisements cost a lot of money, and startups or small businesses couldn't afford the expensive promotion. As we had a clear vision that video marketing is the future of successful marketing, we aimed to create a platform that would automatically make professional promo videos within minutes and provide businesses and individuals with high-grade content.
On this website you can find more information about:
- our company: https://www.renderforest.com/about
- our workplace environment: https://www.renderforest.com/office
- our vacancies: https://www.renderforest.com/careers
Welcome to Renderforest
Renderforest is an all-in-one online branding platform, where you can create videos, animations, logos, and websites and share them in minutes.
As of today, we have more than 8 million users worldwide, with over 15 million completed projects.
Renderforest was named one of the world's TOP 100 software companies by G2Crowd.
View more
View Less
Benefits
Annual bonus
Free language courses
Annual salary review
Medical insurance
Teambuilding and corporate events
Complimentary tea, coffee and refreshments
Staff referral program
Day off
Company performance-based bonuses
Sport package
Local and online training package
Massage
Gamezone or fun activities
Free parking
Flexible working schedule
Reward System
Training program abroad
Professional Certification/College Reimbursement