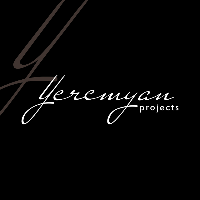 Որակի կառավարման ղեկավար
Employment term: Permanent
Category: Quality Assurance /Control
Job type: Full time
Location: Yerevan
Job description:
Երեմյան Փրոջեքթսը աշխատանքի է հրավիրում որակի կառավարման ղեկավարի։
/en/oraki-karhavarman-ghekavar
Job responsibilities
Ապահովել որակի կառավարման համակարգի արդյունավետ գործադրումը

Ապահովել հումքի և պատրաստի արտադրանքի որակի վերահսկողությունը, վերլուծել և վերհանել ապրանքների անհամապատասխանության պատճառները

Ապահովել և վերահսկել արտադրական տարածքների, գործընթացների և ապրանքների համապատասխանությունը ՀՀ սննդամթերքի անվտանգությանը, մակնշմանը և արտադրական գործունեությանն առնչվող բոլոր օրենքներին։

Ըստ անհրաժեշտության վերանայել և բարելավվել որակի կառավարաման ընթացակարգերն ու աշխատանքային հրահանգները՝ ապահովելով համապատասխանությունը ՀՀ օրենսնդրությանը և բիզնեսի պահանջներին։

Ուսուցանել և վերապատրաստել բոլոր աշխատակիցներին՝ արտադրությունում իրենց ունեցած դերին համապատասխան, որակի կառավարման համակարգի, մշակված/ ներդրված ընթացակարգերի և աշխատանքային հրահանգների վերաբերյալ:

Կազմակերպել և իրականացնել ՈԿՀ-ի պահանջների կանոնավոր ներքին աուդիտներ:

Ապահովել, որ ուղղիչ գործողություններ են ձեռնարկվում՝ ներքին աուդիտների ժամանակ հայտնաբերված անհամապատասխանությունները վերացնելու համար:

Ներկայացնել հաշվետովություններ իրականացված աշխատանքների և խախտումներ բացահայտման վերաբերյալ:

Կազմել ЕАС համապատասխանության հայտարարագրեր ստանալու համար անհրաժեշտ փաստաթղթերը՝ օրենսդրական պահանջներին համապատասխան (տեխնիկական պայմաններ, տեխնոլոգիական հրահանգներ, բաղադրագրեր)։
Ապահովել բոլոր անհրաժեշտ փաստաթղթերի ժամանակին ստացումը և Վերահսկել ЕАС հայտարարագրերի վավերականության ժամկետները։

Կազմել հաշվետվություններ, մշակել ուղղիչ գործողությունների պլան և ապահովել վերջինիս գործադրումը/իրականացումը
Required qualifications
Որակի կառավարման ISO ստանդարտների իմացություն, ներդնելու և կառավարելու աշխատելու փորձ սննդի արտադրության ոլորտում
Պլանավորման և կազմակերպչական հմտություններ
Վերլուծություններ անելու և հաշվետվություններ կազմելու ունակություններ
Ժամանակի ճիշտ կառավարման հմտություն
Թրեյնինգներ/դասընթացներ վարելու հմտություններ
Required candidate level:
Not defined
Additional information
Դիմելու համար կարող եք ուղարկել ձեր ինքնակենսագրականը նշված էլ․ հասցեին ՝ hr@yeremyanprojects.com 
Please clearly mention that you have heard of this job opportunity on staff.am
Professional skills
Analytics and research
Quality Management System
Soft skills
Analytical skills
Managing a quality service
Share this job via your favorite social media channel.
About "Yeremyan Projects"
"Yeremyan Projects" is one of the leaders in restaurant business of Armenia. The company was established by restaurateur David Yeremyan. Throughout fifteen years of its activity, the company created and implemented over ten daring, unique and conceptual projects and had a great investment in developing the restaurant business in Armenia. 
The whole philosophy of Yeremyan Projects is in the motto "Work starts with a dream", as any project idea is based on preserving the valuable and creating new, the dream of presenting Yerevan and Armenia in a colorful and diverse fashion. "Yeremyan Projects" unites the restaurant brands well-known by the residents of Yerevan and the guests of the Capital into one brand. "Burgery", Italian "Casa Nostra", "Smoking Chef" steak house, "Livingston" haute cuisine restaurant, "Tavern Yerevan Riverside", "Tavern Yerevan" and "Yerevan Shaurma" fast food chain are among them. On October 17, 2021 "Yeremyan Projects" company presented "Renommée" restaurant with conceptually new approach. "Renommée" is an exceptional restaurant offering haute cuisine to its guests. 
View more
View Less
Benefits
Annual bonus
Teambuilding and corporate events
Free meal(s)/Coupons
Day off
Knowledge sharing culture
Employee Discounts & Perks